7 out of 10 Pinoys to still travel this year despite COVID-19 threat
January 14, 2022 | 12:00am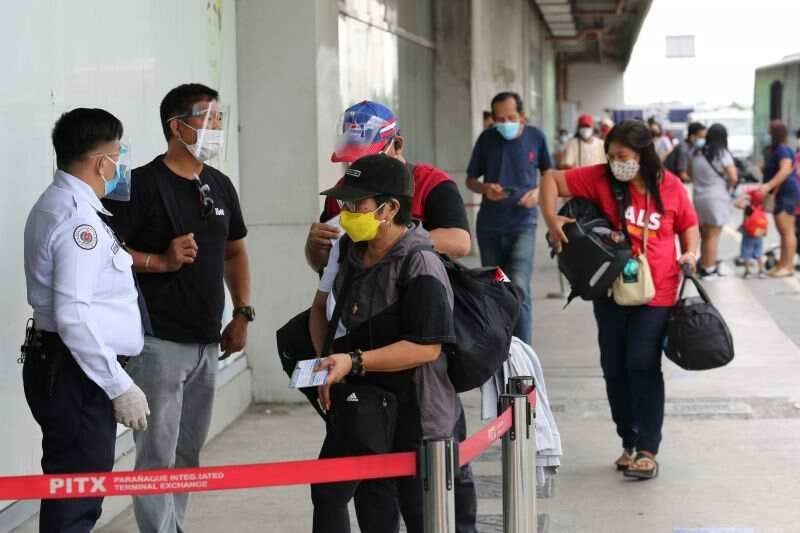 MANILA, Philippines — Seven out of 10 Filipinos are keen on pushing through with their air travel plans this year despite the persisting threat of COVID, according to a survey commissioned by AirAsia Philippines with big-data analytics firm Tangere.
AirAsia Philippines said the survey, which was conducted last month, provided an encouraging indicator for the aviation industry this year, even as the new year started with the new surge in COVID cases.
The low-cost carrier said the survey validated the company's forecast on the growing optimism and enthusiasm of Filipinos toward travel and their increasing confidence in engaging with air transport.
"We are seeing that Filipinos are now much more confident to travel as we as a nation gain a better understanding of the pandemic and develop a more fitting culture of safety and vigilance. At AirAsia, we are observing an uptrend in long-term bookings which signifies a more positive outlook on travel plans this year," AirAsia Philippines CEO Ricky Isla said.
The survey showed that 60 percent of total respondents intend to travel domestically, with Palawan and Boracay topping the list of preferred destinations at 77 percent and 69 percent, respectively.
Also among the most sought-after domestic destinations are Cebu at 58 percent, Siargao at 57 percent, and Bohol at 52 percent.
Meanwhile, the survey also showed that should international border restrictions relax this year, five out of 10 Filipinos are ready to travel abroad.
Seoul, South Korea topped their must-visit international destination at 78 percent, followed by Singapore and Osaka, Japan at 73 percent and 71 percent, respectively.
According to the survey, Filipinos will be traveling in smaller groups, with respondents preferring to travel with families (69 percent), partners (40 percent), and close friends (24 percent) over work colleagues, solo trips, and group tours.
AirAsia Philippines said this also reflects the yearning of some Filipinos to reconnect with their loved ones from whom they were isolated in the past couple of years.
It said 53 percent of respondents cited the need to be with families and friends as the main reason for deciding to push through with their travel.
This was followed by the need for a vacation at 52 percent, and confidence in the LGU control of COVID at 49 percent.
The survey likewise indicated that total travel expense strongly influences the plans of Filipino tourists this year.
AirAsia Philippines said only 13 percent of the respondents are willing to spend P30,001 to P40,000 in total for their travel, with 38 percent limiting their budget to sub-P14,999.
The airline expects frugality given the economic impact of COVID-19 and the long list of essentials and the need for people to grow personal emergency funds.
In line with this, AirAsia Philippines said Filipinos are keeping an eye out for "bang-for-buck offers" that can help them in their trips, such as complete tour package deals.
"We at AirAsia are ready to welcome a bigger traveling populace this year. Our intensified multi-layered safety plan is in place as we maintain our airline's DNA of reduced cost structure, better product offerings, and lower fees in support of domestic tourism recovery," Isla said.
"We may have to deal with a constantly changing reality brought on by emerging variants and new protocols. But we are confident that we are ready to meet the demand for air transport," he said.
With the surge in COVID-19 cases, Isla said the low-cost airline has set in motion an action plan that ensures the well-being of its human resources while optimizing operations through strategic manpower assignments.
The plan includes a 24/7 COVID-19 taskforce, augmentation of manpower in NCR from provincial hubs, and reintegration of hibernating employees.
AirAsia Philippines expressed confidence that it could meet the demand for travel this year.
"But we are not letting our guards down. We will be consistent in prioritizing the safety and well-being of our guests as they fly to their intended destinations," Isla said.