Power coops allowed to procure electricity supply beyond franchise expiration
December 7, 2021 | 12:00am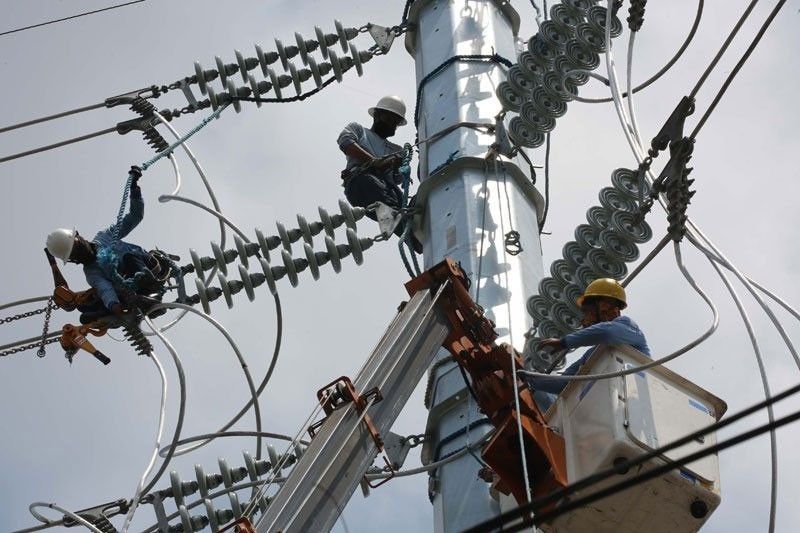 MANILA, Philippines — Power coops can procure power supply beyond the expiration of their franchise as long as rates are explicitly stated in the power supply agreements (PSAs) to ensure continued electricity supply in their service areas, the Department of Energy (DOE) said.
"There is no bar for a distribution utility (DU) to procure PSAs effective only within its franchise term, as long as it is acquired within the confines of the competitive selection process (CSP) policy and the rate is concluded to be the most economical, competitive and practical despite such short term," state-run National Electrification Administration (NEA) said in an advisory.
In August, the NEA wrote the DOE to seek clarification on the issue since the agency's review of the terms of references (TORs) showed PSAs submitted by ECs have contract duration going beyond the life of their franchise.
The state-run agency raised concern over the impact on the rates of electricity resulting from shortened contract periods if the contract term of PSAs would be drafted according to the remaining franchise life of ECs.
It said shorter contract periods would entail higher cost of electricity rates.
The NEA also cited its concern over the implementation of and compliance of ECs with the Renewable Portfolio Standards (RPS) and the entry of embedded generation facilities, which "should also be taken into consideration in determining the duration of the contract as these could significantly aid in lowering the cost of power."
RPS is a mechanism under the Renewable Energy (RE) Act of 2008, where distribution utilities (DUs), electric cooperatives (ECs) and retail electricity suppliers (RES) are prescribed to source a percentage of electricity requirements from RE sources.
The RPS level is currently set at one percent until 2022.
In its reply to NEA, the DOE said the CSP policy "is silent with respect to the extent of the cooperation period should DU engage with a power supplier."
The parties implementing the policy are guided by Republic Act 9136 or the Electric Power Industry Reform Act (EPIRA) and Article 1306 of the New Civil Code on the procurement of PSAs and entering into a contract agreement with another party.
"Based on the foregoing, the DOE posits that a DU may procure PSAs with a term beyond its franchise registration. Should the DU endeavor this, the PSA and the TOR should explicitly and clearly contain - in case of the non-renewal of the franchise - the treatment of the PSA and the responsibilities of the contracting parties during the transition, the procedure for the assignment to or amendment of the PSA with the assuming DU, and all other safeguards to avoid any adverse effects on the rate and to maintain the provision of electric power supply in the area," the DOE said.