November inflation seen dropping further
December 6, 2021 | 12:00am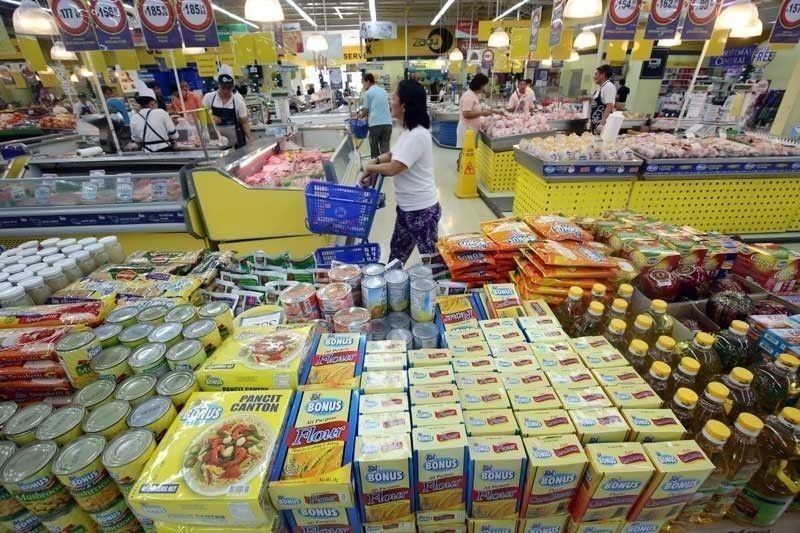 MANILA, Philippines — Prices of goods and services in the country are expected to decline sharply in November and fall within government targets for the first time this year.
In its weekly brief, Capital Economics said inflation likely dropped to 3.8 percent, from 4.6 percent in October.
This would bring inflation back within the Bangko Sentral ng Pilipinas (BSP)'s three to four percent target for the first time this year.
Since the start of 2021, inflation has been averaging above BSP's target amid supply side shocks due to weather-related disturbances, the African swine fever outbreak and rising global oil prices.
BSP is expecting November inflation to settle at 3.7 percent. Market consensus, meanwhile, is a four percent print for last month.
The Philippine Statistics Authority will release inflation data tomorrow, Dec. 7.
"Inflation should decline further over the coming months. Much of this will simply be due to a higher base for annual comparison, given the recovery in oil prices and spike in food costs around the end of last year," Capital Economics senior Asia economist Gareth Leather said.
"But we should also see downward pressure on inflation from easing transport prices as recent dramatic falls in global oil prices feed through to lower local fuel prices," he said.
The current harvest season for rice, which takes up eight percent of the inflation basket, will allow more supply and consequently contribute to lower prices.
Leather emphasized that inflation should fall to the bottom of BSP's target range by January and remain around the lower half of that range throughout 2022.
Such a scenario will give the BSP room to keep monetary policy loose for an extended period to support the recovery.
"We expect interest rates to be left on hold at the bank's meeting on Dec.16 and throughout 2022," Leather said.
Market consensus is for the central bank to begin hiking rates next year.