PAL cuts losses in nine months
November 13, 2021 | 12:00am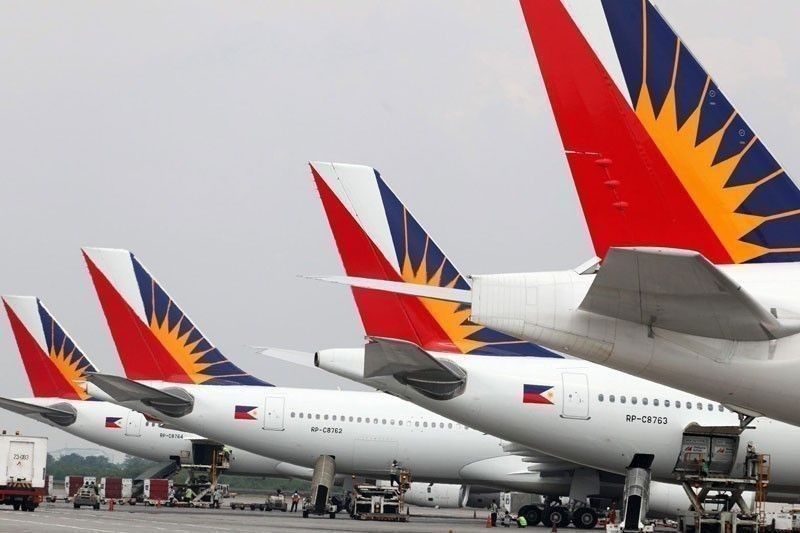 MANILA, Philippines — The parent company of flag carrier Philippine Airlines (PAL) trimmed its losses in the nine months ending September on the back of lower operating expenses.
PAL Holdings Inc. reported a net loss of P21.61 billion from January to September, P28.58 billion lower compared to last year's figure.
The company likewise recognized other comprehensive loss amounting to P5.59 billion during the nine-month period mainly due to the unfavorable effect of foreign exchange translation.
This brought the company's total comprehensive loss to P27.2 billion, down from last year's P29.03 billion.
With the continuing effects of the pandemic, PAL's revenues fell by 29 percent to P32.16 billion from last year's P45.29 billion.
PAL's operating expenses, however, decreased by 37 percent year-on-year to P42.75 billion due to the significant reduction in the number of flights operated.
The company said expenses related to grounded aircraft, which were recognized this year under other charges as well as lower manpower costs as a result of its retrenchment program in mid-March also contributed to the decrease in operating expenses.
Consolidated total liabilities of the company rose by four percent to P307.82 billion mainly because of the increase in notes payable as a result of additional loans and increase in accrued expenses and other current liabilities due to higher accrued lease charges.
This was partly offset by the decrease in long-term obligations due to a reduction of lease liabilities as a result of aircraft returned to lessor, the airline said.
PAL's capital deficiency as of end-September stood at P95.30 billion.
The flag carrier has expressed optimism that more local government units would ease travel restrictions as the government ramps up the nationwide vaccination drive and allows point to point travel for all ages, provided seniors, pregnant women and persons with identified health risks are fully vaccinated.