Air passenger complaints continue to rise
November 1, 2021 | 12:00am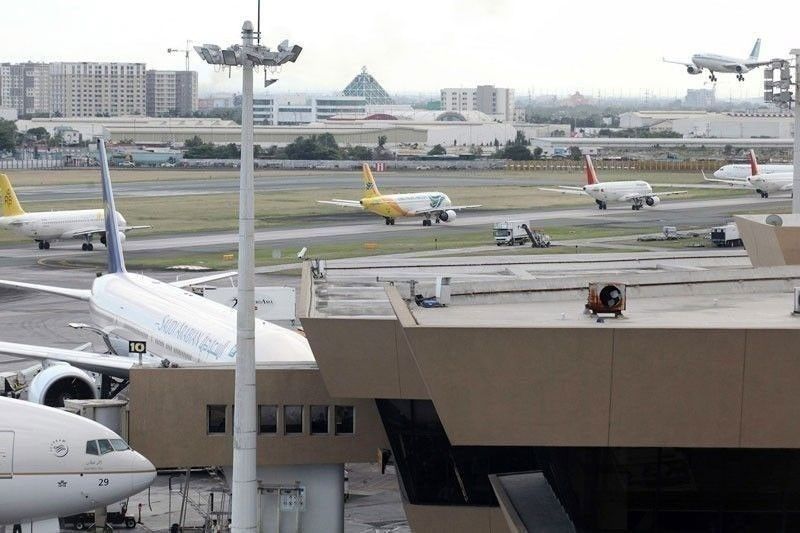 Special report
MANILA, Philippines — Complaints from airline passengers against local carriers continue to soar after skyrocketing last year, with a majority wanting their money back from canceled or rescheduled flights.
The COVID-19 pandemic, which brought the country's airline industry to its knees by disrupting operations and flight schedules, has likewise disrupted air travel plans of many people.
As a result, air travel complaints involving domestic flights surged by 278 percent last year, based on data provided to The STAR by the Civil Aeronautics Board (CAB).
The CAB received a total of 2,691 complaints involving domestic flights in 2020, a significant jump from 712 in 2019, and only 544 in 2018.
Almost all or 91 percent of the complaints on domestic flights last year involved refunds, while only three percent of the complaints were about cancelled flights and 1.15 percent about rebooking.
Refund complaints accounted for about 25 percent of the total number received by the agency in 2018, with 11 percent involving concerns on baggage and another 10 percent about booking.
In 2019, the year prior to the start of the pandemic, refund complaints accounted for 32 percent, followed by booking issues at 15 percent and cancelled flights at 11 percent.
The deluge of air travel complaints received by the CAB has yet to subside, with this year's number already eclipsing last year's count.
Data from the CAB showed that the number of complaints about domestic flights reached 4,255 as of end-September, nearly double 2020's full year total.
This year's complaints from airline passengers were comprised mostly of refunds at 97 percent.
Due to the huge volume of requests, local carriers previously sought their customers' understanding and patience in the delays in closing off pending refunds.
Cebu Pacific spokesperson Carmina Reyes-Romero described 2020 as "an avalanche of refund requests for the (Cebu Pacific) staff to handle."
"It was very challenging for Cebu Pacific. It saw a 1,938 percent increase in its refunds payable in 2020 due to a surge in refund requests with the increase in flight cancellations brought about by the COVID outbreak," she told The STAR.
"Cebu Pacific overhauled its refund processes and augmented its refund-dedicated workforce to process 991,764 refund requests with various forms of payment. Aside from these, there were also refund complaints that were lodged at the CAB," Romero said.
Last August, Cebu Pacific announced that it had fully refunded its passengers for requests filed until June 2021, returning P7.7 billion to its customers.
The 100-percent refund completion rate excluded unsuccessful refund requests, such as bookings made through travel agencies that may have ceased operations, and cash bookings that had incorrect or were lacking bank details and other forms of validation.
"These were the additional challenges, too – wrong inputs of details by passengers, and how to return the money given that many travel agencies from which they bought their tickets had closed," Romero said.
By September, however, the airline has been able to refund a total of P8.2 billion, issuing P479 million in refunds to customers from July to September.
"Cebu Pacific also cleared cases totaling 2,842 that were filed at the CAB since 2020, as it worked with CAB to resolve complaints after the pandemic upended the travel industry," Romero said.
"Cebu Pacific, after clearing the backlog, is now handling new refund requests. The turnaround time for refund requests is now 60 days," she said.
Cebu Pacific was not alone in facing the massive deluge of refund requests.
Flag carrier Philippine Airlines (PAL) back in March said it was addressing all refund requests amounting to almost P18 billion due to over 78,000 flight cancellations since March 2020 because of the pandemic.
PAL said then that it has refunded over 90 percent of the more than $370 million or P17.8 billion COVID-related refund requests it has received.
The airline, which has filed a Chapter 11 petition in the US last Sept. 3, has vowed to honor and maintain all customer programs, including its refund obligations.
AirAsia Philippines, for its part, said the pandemic has reshaped the way it does business and how the company attends to guests' needs and queries.
AirAsia Philippines spokesperson Steve Dailisan said the constant change in flight schedules due to local government unit (LGU) restrictions was among the challenges airlines faced during this pandemic.
"While it is not AirAsia's habit to cancel flights, we are obliged to adjust flight schedules to comply with the guidelines set by the IATF and orders from various LGUs," Dailisan told The STAR.
"Some of our guests also struggled with the varying requirements set by our LGU partners. This sometimes has caused confusion particularly with the type of COVID testing accepted in a particular LGU, to include the validity of the test result," he said.
With restrictions eased and greater mobility has been granted to fully vaccinated individuals, Dailisan said AirAsia has reassured its passengers with its "Guaranteed Flights" campaign.
He said the campaign is AirAsia's way of instilling confidence amongst its guests that flights would push through on the same day, notwithstanding operational limitations which are beyond the airline's control.
"It's also good thing that we launched our AirAsia Virtual Allstar (AVA) a year prior to the pandemic. AVA is an artificial intelligence which is integrated into our website. These enhancements were put into place with our guests in mind, making sure we deliver a seamless and user-friendly experience to the 3.3 million monthly active users of airasia.com and the airasia Super App," Dailisan said.
Dailisan said AVA was immediately put to the test when the Philippines and the rest of the world went on lockdown last year, as most of the guests whose flights were affected by travel restrictions were cancelled.
"The bulk of queries were more than the usual but we managed to address them one by one," he said.
"Another important adjustment we did was we crafted our social media responses/messages and incorporated the element of 'malasakit' and made each response more personal so our guests who decided to raise their queries in social media wouldn't feel that they are being addressed to by a bot," Dailisan said.