BSP pushes targeted intervention to cushion fuel price impact
October 23, 2021 | 12:00am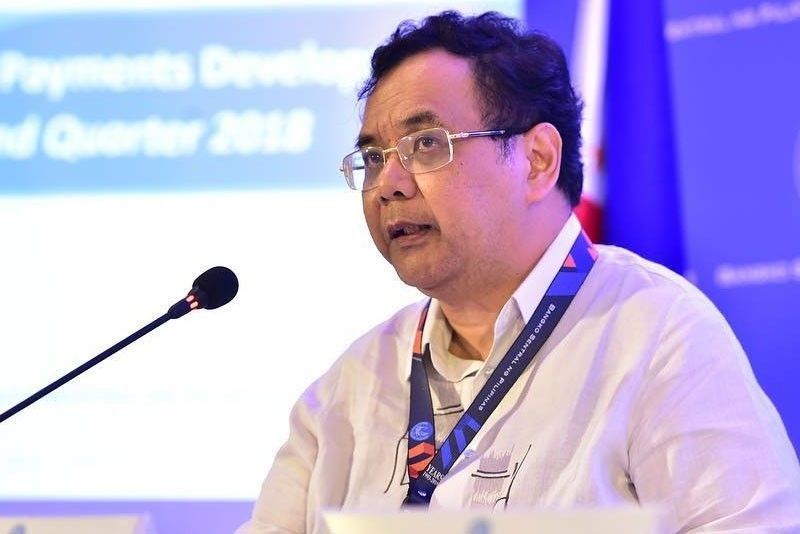 MANILA, Philippines — The Bangko Sentral ng Pilipinas (BSP) is pushing for a more targeted intervention to cushion the impact of rising pump prices of petroleum products, which adds to the burden of Filipinos severely affected by the pandemic.
In a virtual press briefing, BSP Deputy Governor Francisco Dakila Jr. said extending assistance to the most vulnerable sectors instead of slashing the excise tax on fuel is more effective.
"The benefit will accrue both to the poor and also to the wealthy. While, on the other hand, having more targeted intervention would be actually more effective. And that assistance can be directed to the most vulnerable sectors of the economy, including on public transport," Dakila said.
He said the proposed suspension of the excise tax on fuel would hurt the government's fiscal position.
"There are many considerations. Although there's no official stance on this, I'll just note that cutting excise taxes will have an impact on the fiscal position. So that's one big consideration," Dakila said.
The Department of Finance (DOF) has opposed the proposed suspension of the excise tax on fuel products as the government stands to forgo P131.4 billion in potential revenues that could be used to augment the country's war chest against COVID.
The DOF said the government would give up P24.7 billion in excise revenues and another P106.7 billion in incremental income, collected through Republic Act 10963 or the Tax Reform for Acceleration and Inclusion (TRAIN) Law, in 2022 if excise taxes on petroleum products are suspended.
Energy Secretary Alfonso Cusi earlier said suspending the excise taxes on fuel can bring down pump prices by around P8 to P10 per liter, at a time when petroleum rates have gone up for the eighth consecutive week.
Fuel prices have now increased by at least P17.85 per liter for gasoline, P16.5 per liter for diesel and P14.19 per liter for kerosene.
For the rest of the year, Dakila said oil prices could continue to rise due to tightness in supply, including weather-related outages, disruption in the Gulf of Mexico production, and the recent decision of the Organization of the Petroleum Exporting Countries (OPEC) Plus to keep the cartel's oil output unchanged amid rising demand with the opening up of the global economy.