BPI profit grows to P17.5 billion lower loan loss provisions
October 23, 2021 | 12:00am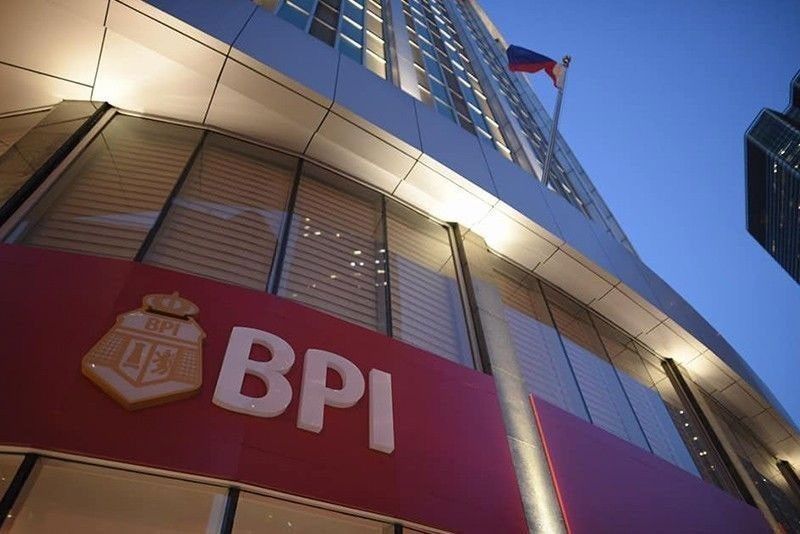 MANILA, Philippines — The Bank of the Philippine Islands (BPI) improved its earnings by 1.8 percent to P17.5 billion in the nine months to September this year due to lower provisioning for bad debts.
In a disclosure to the Philippine Stock Exchange, BPI said it cut by half its provision for potential loan losses to P10.3 billion during the nine-month period, from a year-ago level of P20.5 billion, as the country gradually recovers from the impact of the COVID-19 pandemic.
The 170-year old bank reported a 5.6 percent decline in net interest income to P51.2 billion as net interest margin contracted by 21 basis points to 3.31 percent from 3.51 percent, brought about by a decline in yields across loan portfolios and treasury assets.
Likewise, non-interest earnings also declined by seven percent to P20.5 billion on lower trading income. This was cushioned by a 27.2 percent jump in fee income, reflecting the strong recovery across all business lines.
The Ayala-led bank said total revenues decreased by six percent to P71.6 billion from January to September this year.
The bank also reported a 3.5 percent rise in total operating expenses to P36.5 billion, driven by higher technology cost as the bank continues to invest in digitalization. Cost-to-income ratio stood at 50.95 percent.
The bank's loan book inched up by 0.9 percent to P1.4 trillion due to higher mortgage, credit card, and microfinance loans, while its non-performing loan (NPL) ratio improved to 2.73 percent from 2.98 percent.
Despite lower provisioning, BPI's NPL coverage ratio increased to 130.72 percent in end-September this year from 100.45 percent last year.
The bank said its deposit base went up by 6.6 percent to P1.8 trillion as current account and saving account ratio grew by 12.1 percent and erased the 11 percent decline in time deposits.
The country's fourth largest lender reported a 3.3 percent rise in total resources to P2.3 trillion as of end-September, while total equity increased to P291.8 billion.
BPI reported a common equity Tier 1 ratio of 16.81 percent and a capital adequacy ratio of 17.69 percent, both well above regulatory requirements.