FDIs hit 19-month high of $1.26 billion in July
October 12, 2021 | 12:00am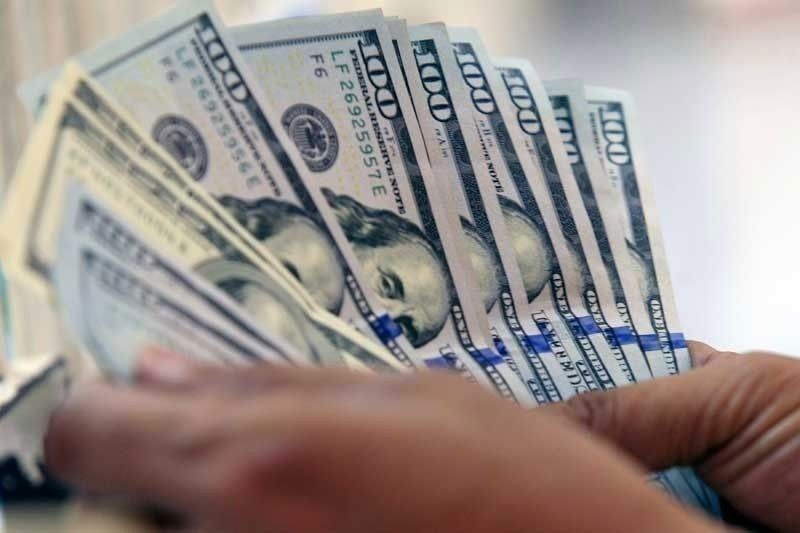 MANILA, Philippines — The net inflow of foreign direct investments (FDIs) jumped by 52 percent to hit a 19-month high in July as multinational companies continued to inject more money into their affiliates in the Philippines amid the gradual recovery from the pandemic-induced recession, according to the Bangko Sentral ng Pilipinas.
BSP Governor Benjamin Diokno said FDIs reached $1.26 billion in July compared to $831 million in the same month last year.
The latest inflow was the highest since the $1.36 billion recorded in December 2019.
Diokno said the increase came mainly from foreign direct investors who infused more money into their subsidiaries in the Philippines in the form of net investments in debt instruments, as well as reinvestment of earnings.
"The increase in FDI net inflows in July 2021 was due mainly to the 61.1 percent growth in investments in debt instruments to $1.1 billion in July from $667 million a year ago. Similarly, reinvestment of earnings rose by 87.1 percent to $155 million in July from $83 million last year," the BSP chief said.
This was complemented by the 2.6 percent increase in equity placements to $91 million in July from $89 million a year ago. Equity placements came mostly from Japan, the US and Hong Kong, and were channeled to manufacturing, real estate as well as financial and insurance industries.
The strong inflow during the review period was enough to offset the 635 percent jump in equity withdrawals of $57 million compared to only $8 million last year.
From January to July, Diokno said the inflow of foreign direct investments soared by 43 percent to $5.56 billion from $3.88 billion a year ago.
Infusion by foreign direct investors to their subsidiaries in the country in the form of net investments in debt instruments jumped by nearly 79 percent to $3.88 billion in the first seven months from $2.17 billion in the same period last year, while reinvestment of earnings increased by 19 percent to $677 million in the seven-month period from $567 million a year earlier.
During the seven-month period, capital infusions from Singapore, Japan and the US into manufacturing, financial and insurance, as well as electricity, gas, steam and air-conditioning industries contracted by 9.5 percent to $1.23 billion from $1.36 billion, while capital withdrawals inched up by six percent to $223 million from $210 million.
Due to intermittent lockdowns, the BSP is now looking at a net FDI inflow of $7 billion instead of $7.5 billion this year, and $7.5 billion instead of $8.5 billion in 2022.
Aside from the gradual reopening of the economy from strict lockdown and quarantine measures, Rizal Commercial Banking Corp. chief economist Michael Ricafort said the passage of Republic Act 11534 or the Corporate Recovery and tax Incentives for Enterprises (CREATE) Act, which provides greater certainty on investment incentives, continues to help attract more FDIs.
"Better economic recovery prospects and increased infrastructure spending to pump-prime or stimulate the economy as well as part of preparations for the May 2022 elections also helped attract more FDIs," Ricafort said.
For the coming months, Ricafort said FDIs could may still continue to go up amid better global economic prospects as some developed counties that are the major sources of FDIs move toward herd immunity.
"More FDIs would also be encouraged to locate as the Philippines moves toward population protection and eventually toward herd immunity in the coming months, thereby fundamentally improving economic recovery prospects," Ricafort said.