Travel, tourism seen to lead economic recovery
October 11, 2021 | 12:00am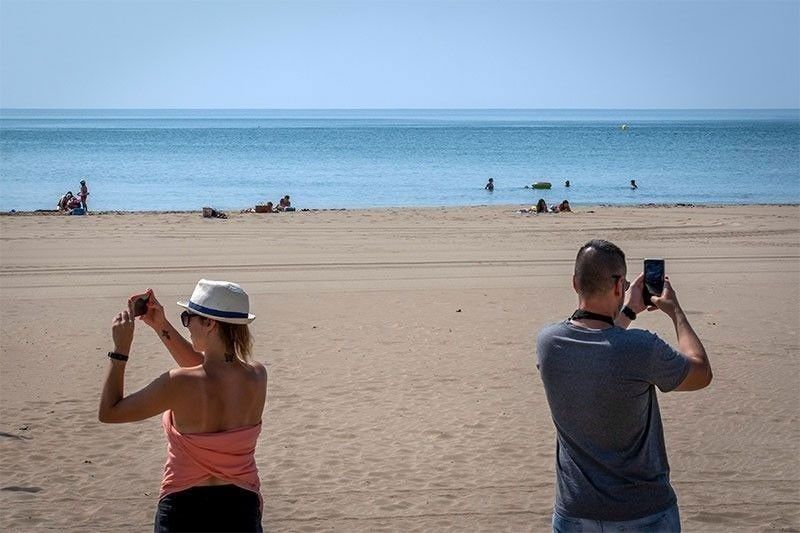 MANILA, Philippines — Conglomerates Alliance Global Group Inc. (AGI) and JG Summit Holdings Inc. are betting on the travel and tourism industries to lead their post-pandemic recovery.
AGI, through subsidiaries Megaworld Corp. and Travellers International Hotel Group Inc., is engaged in real estate development and tourism-entertainment and gaming, while JG Summit's businesses include budget airline Cebu Pacific and property developer Robinsons Land Corp. (RLC).
"Travel and tourism is going to be our big bet, and that's why we're doubling down on that as well. We continue to build our hotels and we continue to invest in that sector," AGI chief executive officer Kevin Tan said in a forum last week.
"I think there's going to be a big rebound on tourism. We're very excited. There's going to be a lot of pent up demand. We're seeing a lot of that happening in the US, for example, and Europe," Tan said.
Tan said tourism, however, would probably be regional in nature in the near term.
"That will be the case at least for the foreseeable future. That really bodes very well for our gaming business for example which benefits from a more regional-sourced market," he said.
Travellers International, which owns and operates Resorts World Manila, posted first half profit of P2.6 billion, a turnaround from a net loss of P3.7 billion a before, while Megaworld reported revenues and earnings of P22.2 billion and P5 billion in the first semester.
"In terms of our business portfolio, some of the bright spots we're seeing are the property sector, especially with the BPO sector which continues to grow resiliently. We also see quite a lot of demand for our residential products, especially those outside Metro Manila and in key tourism estates like Boracay, Tagaytay, and Antipolo," Tan said.
"Overall for AGI, it's still a bit quite challenging. Although we have been seeing improvements since the start of pandemic on a quarter-on-quarter basis. For the first half though, we are fortunate that all of our business segments are actually on positive territory, but obviously a lot has changed in how we operate our businesses," he said.
Similar to AGI, JG Summit also has high hopes for a major recovery of its businesses involved in travel and tourism post-pandemic.
"I guess whatever goes down the most hopefully bounces back the strongest. We do expect that from a lower base, of course, the most severely affected base, our airline business and our hotel business will experience the largest rebound," JG Summit president and CEO Lance Gokongwei said.
"We do have to be aware though that this is not just going to happen overnight. We need really the support and concerted effort of the government in getting as many of our countrymen vaccinated as possible and that is the only way in which we will come back. Job number one is really to support the economic growth in the country and just make Filipino lives better," he said.
Cebu Pacific operator Cebu Air Inc. posted a net loss of P13.79 billion in the first semester as travel restrictions continued to impact operations.
Property developer RLC, meanwhile, reported a first half net income of P5.45 billion, up 48 percent year-on-year, amid a very challenging business environment.
"It's been a very, very difficult business environment but I'm very confident that this too shall pass and that we will come back in a very resilient manner," Gokongwei said