High inflation to persist until yearend
September 26, 2021 | 12:00am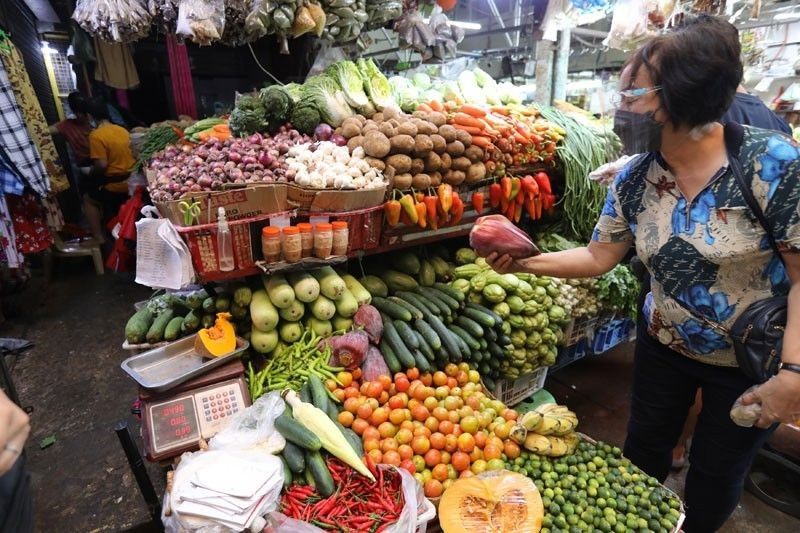 MANILA, Philippines — Inflation may no longer see any easing for the remainder of the year and is expected to breach the revised forecast of the Bangko Sentral ng Pilipinas (BSP), cementing expectations that monetary policy adjustments are unlikely even until early 2023.
UK-based Pantheon Macroeconomics said the upward revision of inflation by the BSP still needs a dose of realism.
During Thursday's policy meeting, the BSP kept its benchmark rate at an all-time low of two percent and raised its inflation forecast to 4.4 percent for 2021 from the original target of 4.1 percent.
The BSP said risks are now tilted to the upside from its previous "broadly balanced" assessment.
"The BSP is clearly getting a lot more nervous about inflation, which has remained above its target range since the start of the year," Pantheon senior Asia economist Miguel Chanco said.
While the latest forecasts are more realistic, Chanco maintained that these still don't go far enough as inflation is seen hitting five percent this year.
"BSP's expectation that inflation will return to within the target band this November is a pipe dream. We continue to expect the headline rate to accelerate and peak at over six percent that month," Chanco said.
"The Philippines should continue to feel the lagged impact of the sharp acceleration in global food inflation in the first half, as well as the delayed pass-through of the recovery in global energy prices to domestic utility costs," he said.
Average inflation for the eight-month period stood at 4.4 percent after it soared to 4.9 percent in August, the highest level in nearly three years on more expensive food commodities and higher energy costs
With inflation still stubbornly high, Pantheon expects the BSP to stand pat until end-2022 as the economic recovery is expected to continue to disappoint.
In another report, Alex Holmes of Capital Economics said the think tank is now taking out the rate cuts it reported earlier, saying hikes are unlikely until 2023.
"The fact that BSP left its main policy rate on hold despite the very weak state of the economy, suggests further easing is unlikely. The economy remains very weak, which suggests policy will need to remain loose for some time," Holmes said.
Further, Holmes noted that the near-term outlook for the Philippines remains poor with still elevated COVID cases, high unemployment rates, depressed mobility, and low level of vaccination rates.
This means that the virus will likely remain a major headwind to the economy for some time.