BSP may lower bank RRR in 2022
September 25, 2021 | 12:00am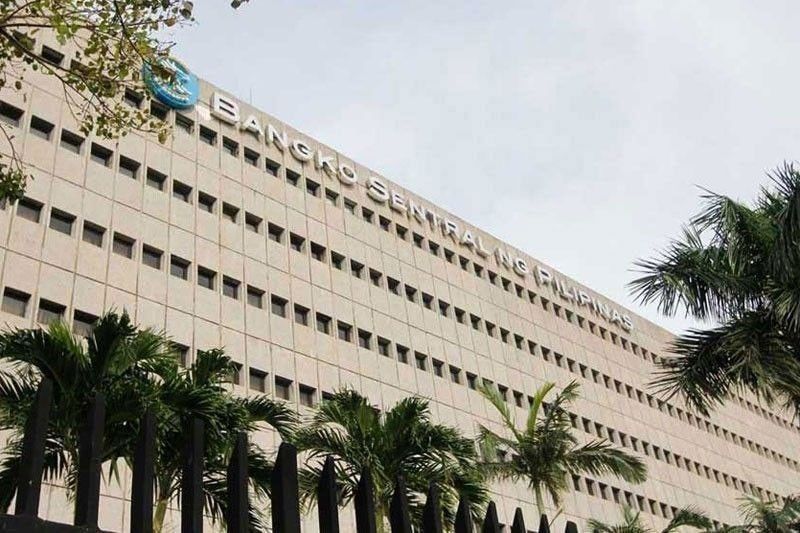 MANILA, Philippines — British banking giant HSBC said the Bangko Sentral ng Pilipinas (BSP) may lower anew the level of deposits banks are required to keep with the central bank next year.
Joseph Incalcaterra, chief economist for ASEAN at HSBC, said the BSP may cut again the reserve requirement ratio (RRR) by 100 basis points in 2022 before reversing to a tightening cycle in 2023.
"We only expect a gradual rate hike cycle to begin in 2023. However, we believe the next move for the central bank will likely be a 100-basis-point cut to the RRR in 2022," he said.
Incalcaterra said the reduction in RRR would reverse the drain on liquidity once the national government pays back its P540 billion provisional advance provided by the BSP.
Last year, the BSP slashed the RRR for big banks by 200 basis points to 12 percent and for mid-sized and small banks by 100 basis points to three percent and two percent, respectively, to free up more liquidity into the financial system amid the pandemic.
BSP Governor Benjamin Diokno has committed to bring down the RRR level of big banks to single-digit by 2023 from 20 percent in early 2018.
As part of its other pandemic response measures, the central bank has extended a P540-billion provisional advance to the national government to boost its war chest against COVID.
Incalcaterra said the BSP received a request from the national government last Sept. 22 to once again renew the outstanding P540 billion loan due on Oct. 14 for another three months.
He said the central bank also appeared to have slowed secondary market bond purchases this year, based on the latest balance sheet data through August.
Last Thursday, the Monetary Board kept the benchmark interest rate at a record low of two percent for seven straight rate setting meetings to allow the economic recovery to gain more traction.
It also raised its inflation forecasts to 4.4 percent for this year, 3.3 percent for next year and 3.2 percent for 2023.
"Given protracted recovery prospects, we expect the BSP to look through supply-side inflation and keep the policy rate on hold through 2022," Incalcaterra said.
While the Philippine central bank had teased the possibility of further easing in recent months, the economist said the latest jump in inflation to 4.9 percent in August from four percent in July has rendered this all but impossible.
"Ultimately, the bounce was driven by supply-side factors, namely electricity and food prices. Adverse weather -- the country is going through typhoon season -- coupled with supply bottlenecks owing to the latest restrictions exacerbated the already high food prices. However, there are scant signs of demand-side price pressures given the latest restrictions and sustained labor market weakness," he said.