PAL appeals for easing of restrictions
September 22, 2021 | 12:00am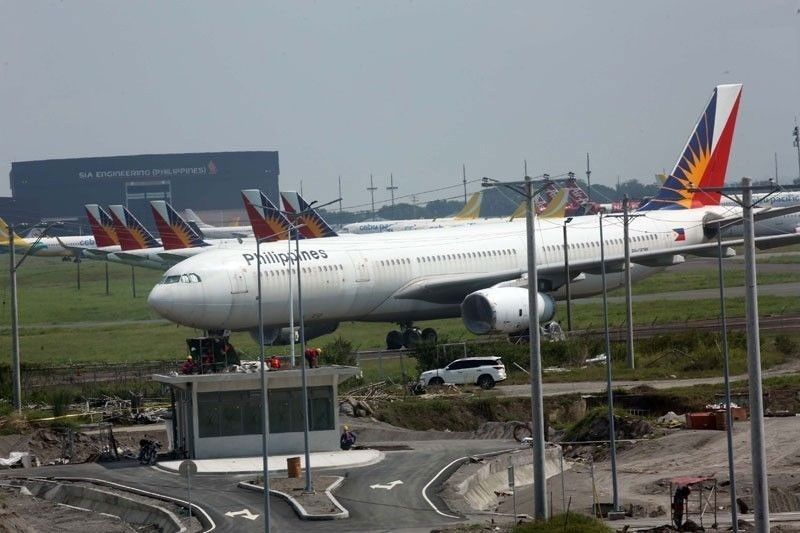 MANILA, Philippines — Flag carrier Philippine Airlines (PAL) is appealing to the government to relax restrictions on air travel, saying that airlines need to get back at least half of their pre-pandemic revenues to break even following huge losses incurred since last year.
"What we are asking for, is that some reasonable restrictions be lifted and they'd be done in sync across the archipelago so all carriers can fly," PAL president Gilbert Santa Maria said in a virtual forum yesterday.
"For the sake of our economy, I beg our decision-makers to listen to our economy, look and see what's going on, and set up prudent policies that are very supportive of our economy. There is no sense in having lockdowns, zero COVID, if our economy is dead," he said.
PAL, together with other local carriers, has incurred huge losses due to travel restrictions implemented since last year as a result of the pandemic.
"What we are asking for is that the restrictions on travel of people that are vaccinated within our islands, and from countries like the US and Canada, as well as the Middle East, the quarantine restrictions be eased to reflect scientific reality, as well as maintain prudence," Santa Maria said.
Also sought to be relaxed is the daily quota imposed on international passenger arrivals at the Ninoy Aquino International Airport.
"We're only allowed to fly 2,000 people into Manila today. That is for all airlines. PAL shares in that 2,000 entry allowance. Pre-pandemic, it's 40,000 a day, so the reduction has been huge," Santa Maria said, adding that "from our perspective, it no longer makes sense. The fire is already in the kitchen, but your front door is still locked. It makes very little sense."
PAL has proposed piloting a new health protocol to reduce risk and cost to passengers of international flights. Under the proposal, passengers will be tested 72 hours before departure and will undergo quarantine upon arrival and take an RT-PCR test on the third day.
If the result is negative, they can go out of the quarantine facility on the fifth day and continue home quarantine.
PAL said data showed testing before departure helps reduce positivity rate and risk.
The proposal is expected to provide passengers with savings of as much as P25,000 while also enjoying a more comfortable quarantine in the comfort of their own home.
PAL senior vice president and chief strategy and planning officer Dexter Lee said PAL and the other local carriers still have a long way to go towards recovery.
"It will be dependent on specific airlines in terms of what their cost structure and the way that their network is structures. But my conservative average, we need to at least get back consistently 50 to 60 percent of our pre pandemic revenues in order for us to break even, even with all of the cost savings measures that we've put into place such as reducing our workforce and reducing our fixed cost," Lee said.