Inflation seen climbing to 4.4%
September 21, 2021 | 12:00am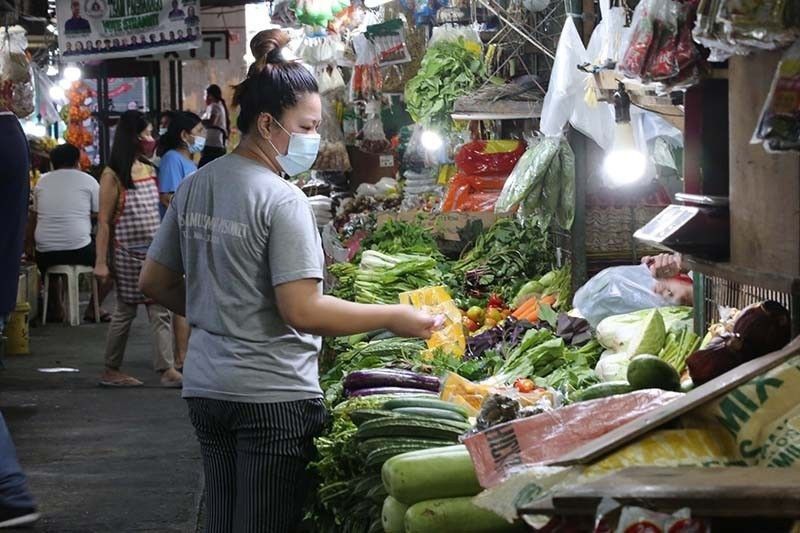 MANILA, Philippines — New York-based Global Source Partners raised its 2021 inflation forecast to 4.4 percent from the original target of 4.1 percent as food prices are expected to remain elevated until the end of the year.
Former finance undersecretary Romeo Bernardo, economist at Global Source, said this year's projection was revised after the headline inflation rate unexpectedly shot up to 4.9 percent in August from four percent in July.
Last month's inflation was within the upper limit of the 4.1 to 4.9 percent projection set by the Bangko Sentral ng Pilipinas (BSP), but higher than the 4.4 percent median forecast by analysts.
Inflation averaged 4.4 percent in the first eight months after accelerating to a 32-month high of 4.9 percent in August, and has been staying above the BSP's two to four percent target since the start of the year.
"We are adjusting our inflation forecast for the year to 4.4 percent, still expecting the headline rate to return within BSP's two to four percent target by late this year," Bernardo said.
The economist said there is still a possibility that food prices would stay elevated for the rest of the year as more typhoons are forecasted for the remainder for the year.
Bernardo said the government continues to address raw supply food issues using other policy levers such as allowing higher fish import volumes.
Furthermore, he said the easing of quarantine restrictions could also lead to increases in prices of manufactured goods, as producers especially of food products have been reporting higher costs.
On a seasonally adjusted basis, Bernardo said prices rose 0.6 percent month-on-month, largely reflecting production shortfalls in fish and vegetables.
Furthermore, he said an uptick in rice price, an index heavyweight, was also recorded despite the recent downtrend in international rice prices.
"August inflation is the highest this year and follows several months of disinflation (from 4.7 percent in February to four percent in July). It also coincided with the reimposition of strict community quarantine," the economist said.
The BSP Monetary Board is widely expected anew to keep the benchmark interest rate steady at an all-time low of two percent on Thursday to help sustain recovery from the pandemic-induced recession.
However, it is expected to tweak its inflation forecasts for this year and next year in light of the increase in August.
The central bank has committed to maintain an accommodative policy stance until the country fully recovers from the impact of the pandemic.