Emperador one step closer to SGX listing
September 17, 2021 | 12:00am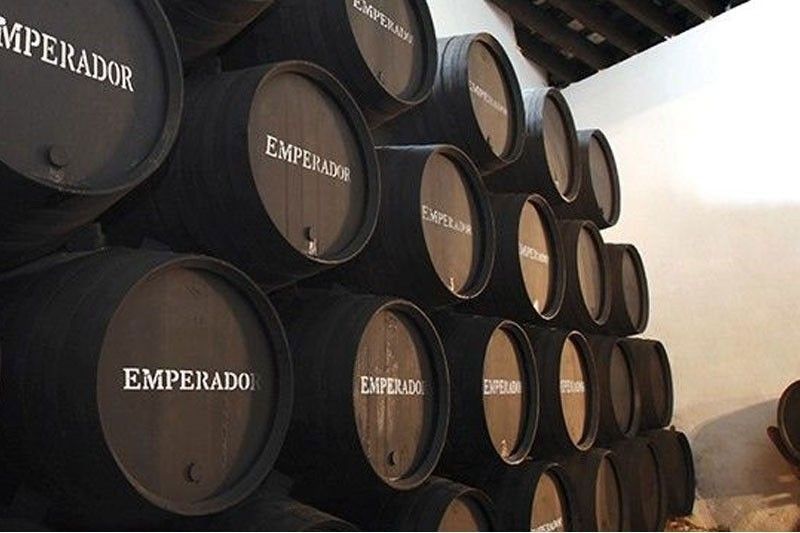 MANILA, Philippines — Andrew Tan-led Emperador Inc. has moved a step closer to its plan of listing on the Singapore Exchange (SGX), which would cement its bid to be a major international liquor company.
In a regulatory filing, Emperador said it submitted the necessary application documents for its planned secondary listing on the main board of SGX, which would be subject to review and approval of SGX Inc.
Emperador CEO Winston Co said the listing would serve as a major milestone for the Tan-owned company.
"This is a significant momentous event for Emperador. Singapore, one of the world's major financial hubs, will provide a broader audience and greater access to international investors," Co said.
With the listing on Asia's leading exchange, Emperador will create a bigger presence on the world stage as a global company as it achieves stronger awareness of Emperador and its world-class brands.
It would also increase the stock's visibility and international investor participation, reflective of the company's global operations and revenue.
"The eventual listing in Asia's leading exchange will also provide a platform to showcase Emperador as a global spirits company," Co said.
Emperador will maintain its primary listing on the Philippine Stock Exchange with the stock anticipated to trade in both exchanges concurrently, subject to regulatory approvals.
"The planned dual listing of Emperador in the Singapore Stock Exchange should prove to be a good way to promote the company's global brands and products in an important, growing consumer market. This dual listing bodes well, and is in fact timely, since SGX and PSE have started to work on a joint initiative to establish a PSE-SGX Connect whereby stocks of PSE can be traded in SGX and vice versa," said PSE chairman Jose Pardo.
At present, Emperador is in over 100 countries with leading market positions in brandy and whisky.
In 2020, the International Wines and Spirits Research named Emperador as the largest brandy producer in the world while Nielsen said Emperador is one of the largest overall spirits producers in the Philippines.
It is also the fifth largest Scotch whisky manufacturer in the world based on total Scotch production capacity in 2020, according to the Scotch Whisky Industry Review.
It is behind Fundador Spanish Brandy de Jerez and Whyte & Mackay, the world's fifth largest Scotch whisky producer.