Government raises $866 million from sale of retail dollar bonds
September 17, 2021 | 12:00am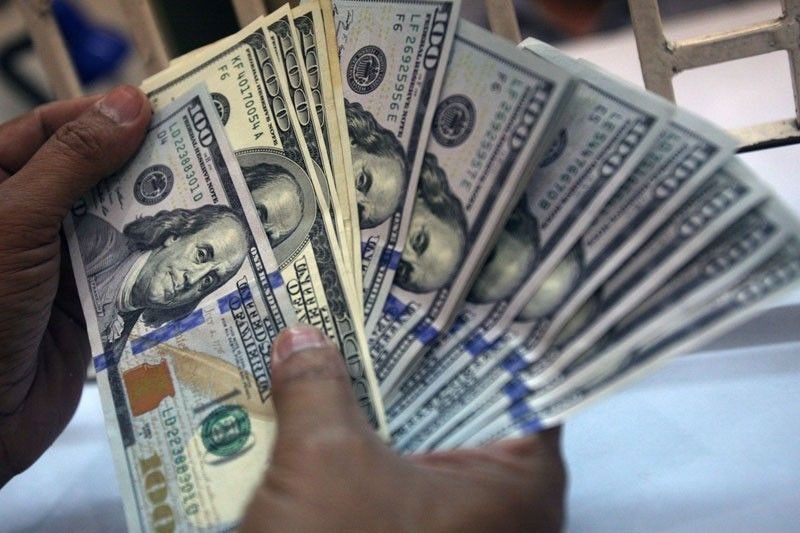 MANILA, Philippines — The government has raised $866.2 million from the sale of the first-ever issuance of retail dollar bonds (RDBs) to local investors, particularly overseas Filipino workers (OFWs).
In a statement, the Bureau of the Treasury said the programmed $400-million offer was oversubscribed by more than twice, prompting the higher award for both the five-year and 10-year RDBs.
Investors swarmed the sale to oversubscribe the auction by over two times to $938.2 million, in a show of interest to invest in dollar-denominated bonds.
National Treasurer Rosalia de Leon said the RDB rates were moved by the performance of local bonds and the liquidity of domestic investors. She added investors took note of the US Federal Reserve's move to reduce monetary support to the economy before the end of the year.
"(We are) happy with the results of maiden offering of RDBs. Rates reflect various consideration for pricing, including performance of ROPs, liquidity and worries on US rates liftoff," she told reporters.
De Leon said the Treasury expects increased bids in the next offerings as the agency continues working on reaching OFWs.
Broken down, the five-year RDBs fetched a rate of 1.28 percent and a coupon of 1.375 percent, as bids filed for the debt papers tripled the $200 million offer at $607.8 million.
The Treasury upsized the award to $551.8 million to accommodate the excess demand.
Further, the 10-year RDBs quoted a rate of 2.14 percent and a coupon of 2.25 percent, securing tenders worth $330.4 million to oversubscribe the issue by 1.65 times. The Treasury upsized the award as well to $314.4 million.
The Treasury targets to sell RDBs to OFWs who prefer to place their savings in long-term securities during the pandemic. Also, the Treasury announced it was opening the RDB auction to government-owned and controlled corporations by filing bids to state-run banks.
In enticing OFWs to participate in the RDB sale, the Treasury lowered the minimum tender to $300, which can be increased in multiples of $100 thereafter.