Property valuation reform pushed
September 10, 2021 | 12:00am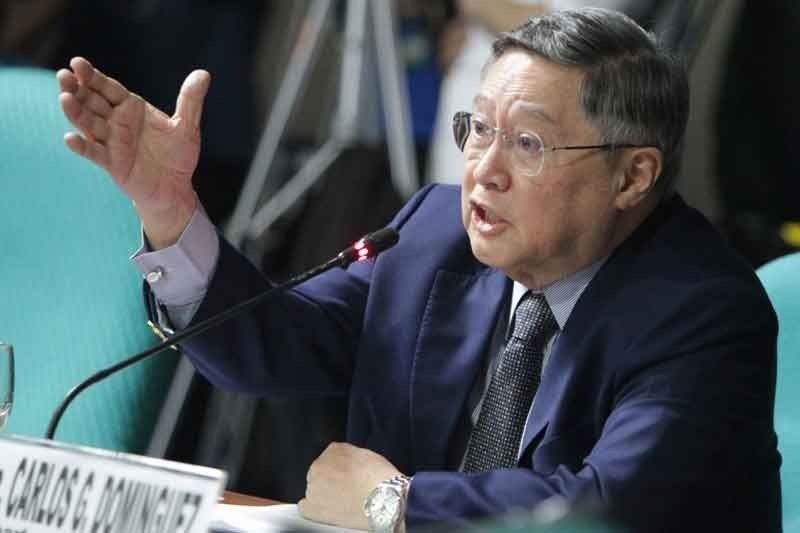 MANILA, Philippines — The Department of Finance (DOF) will pursue the real property valuation reform in Congress in an effort to attract builders and developers to invest in the Philippines.
At the launch of Proptech Consortium of the Philippines yesterday, Finance Secretary Carlos Dominguez said the DOF would seek the enactment of the real property valuation reform before President Duterte's term ends next year.
"In the remaining months of the Duterte administration, we will push for the passage of the Real Property Valuation and Assessment Reform Act," Dominguez said.
The real property valuation reform, the third package of the comprehensive tax reform program (CTRP), will adopt valuation standards observed by the international community. It also puts up a single base in taxing real estate through the use of benchmark values to improve collection.
Under the measure, the Bureau of Local Government Finance (BLGF) will be tasked to develop the uniform standards guiding appraisers and assessors in the valuation of properties. However, the local governments maintain the authority to set, adjust and regulate the tax rates.
The House of Representatives passed its version of the reform in 2019, but the Senate has yet to act on the measure on its end.
Dominguez said approving the third package of the CTRP, coupled with the use of digital tools, "will boost investor confidence in the land and real estate markets."
Likewise, Dominguez urged home builders and property developers to take advantage of fiscal perks provided under the Corporate Recovery and Tax Incentives for Enterprises Act.
In August the Fiscal Incentives Review Board chaired by the finance chief approved the grant of four-year income tax holiday for a P1.4-billion mass housing in Iloilo. The project will build more than 3,000 low-cost units to address one percent of the housing backlog in Western Visayas.
"As our economy reemerges after a period of great difficulty, we will expect an even livelier real estate market with these reforms in place. The intensive use of new digital technologies will add even more vitality to the market," Dominguez said.
The government plans to increase its tax collection by an average of over 11 percent from 2021 to 2024 to P3.83 trillion, and real estate dues raised by local governments will contribute to this projected growth in revenue.
Based on records from the BLGF, local governments widened their real estate tax collection by nearly 24 percent to P70.54 billion last year, from P57.03 billion in 2019.