DA lowers agriculture growth target to 2%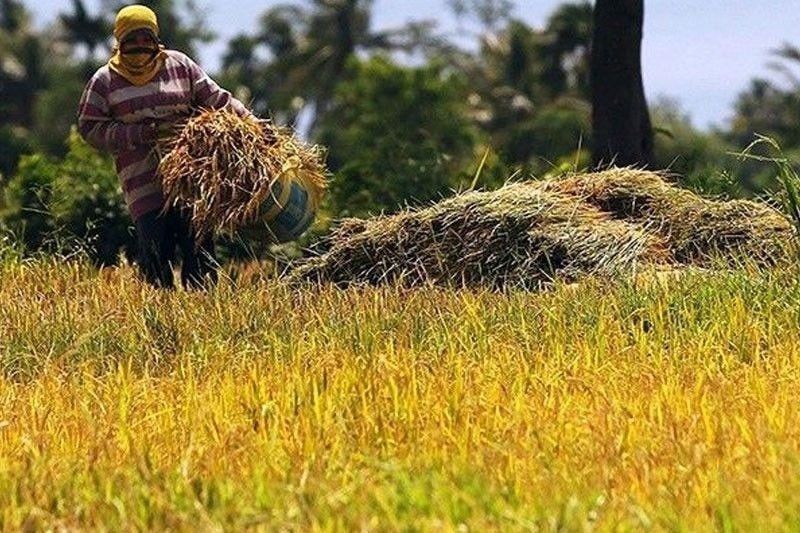 MANILA, Philippines — As the challenges brought by the pandemic and African swine fever (ASF) continue, the Department of Agriculture (DA) has lowered its growth projection for the industry to two percent this year from its original target of 2.5 percent.
"We hope to achieve a comfortable growth in sync with the population growth. So two percent would be a good target," Agriculture Secretary William Dar said in a virtual briefing yesterday.
The country's agriculture sector declined by 3.3 percent in the first quarter as the reduction in the production of the livestock and poultry sectors outweighed gains in crops and fisheries.
Despite the problems besetting the livestock sector, Dar is hopeful of achieving the two percent growth target, backed by the strong performance of other agriculture sectors such as palay or unhusked rice.
For this year, the DA is targeting to achieve record production of palay of 20.4 million metric tons compared to last year's 19.4 million MT, which resulted in a rice self-sufficiency of 90 percent.
Dar earlier said the country was on track to meet the target, given the six percent growth in palay production in the first half to 8.72 million MT.
"With bulk of the full-year harvest coming from the wet-cropping season, the country is likely to chieve another record-high production of 20.4 million MT of palay this year," Dar said.
Meanwhile, Dar also stressed that the government would continue to prioritize its swine repopulation efforts as well as its Bantay ASF sa Barangay programs in a bid to replenish the country's hog inventory, which was greatly affected by the ASF.
Data from the Philippine Statistics Authority (PSA) showed that hog production dropped 25.8 percent in the first quarter to 421,790 MT.
Last week, Southeast Asian Regional Center for Graduate Study and Research in Agriculture (SEARCA) director Glenn Gregorio said while the first half points to a high probability of maintaining positive growth over the rest of the year, achieving a two percent growth for the agriculture sector remains elusive this year.
"However, the challenge of surpassing a two percent growth rate of the volume of agriculture production may possibly remain very elusive given the number of systemic challenges besetting the agriculture of the country,"Gregorio said.
"Overall, what remains is the need to accelerate the transformation of the sector into a dynamic and highly productive sector through long-term institutional and programmatic innovative interventions to make the agricultural food system responsive to food security and poverty reduction targets,"Gregorio said.
The Philippine Statistics Authority (PSA) reported that agriculture remained the lowest contributor to the country's gross domestic product (GDP) in 2020 among the three major industries.