Metrobank profit jumps 28% to P11.7 billion in H1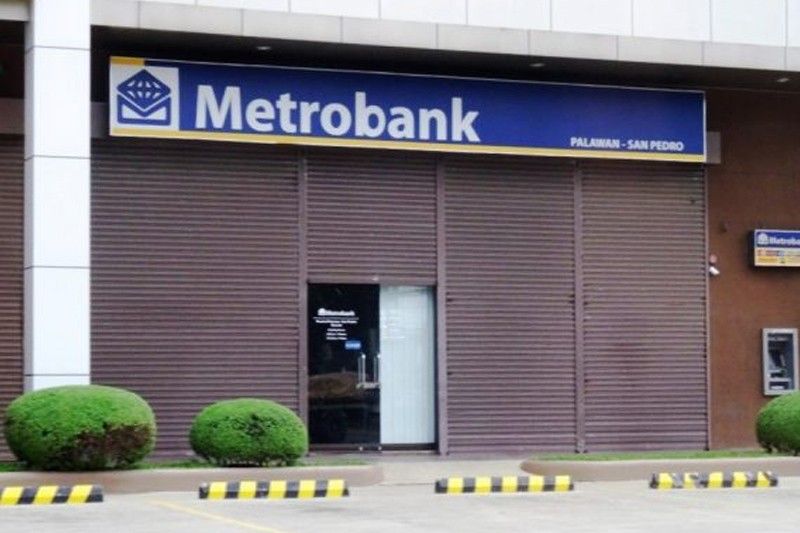 MANILA, Philippines — The profit of Ty-led Metropolitan Bank & Trust Co. (Metrobank) jumped by more than 28 percent to P11.7 billion in the first half from P9.1 billion in the same period last year.
Metrobank president Fabian Dee said the proactive provisioning in 2020 has proven to be sufficient to cover the bank's credit risk at 179 percent of non-performing loans (NPLs), allowing it to significantly reduce provisions this year.
"Our reserves already cover 179 percent of NPLs. Capital ratios are almost double the regulatory minimum and with abundant liquidity, the bank is in a strong position to endure prolonged risks. We have the capacity and are looking forward to provide funding support to business activities that will help push economic recovery," Dee said.
Supported by its anticipatory provisioning strategy last year, Metrobank's provision for potential loan losses plunged by 69.1 percent to P7 billion from January to June compared to P22.8 billion in the same period last year.
The bank said its fee-based income grew by 16.4 percent to P6.4 billion in the first semester from last year's P5.49 billion, supported by the revival of transaction volumes, while trust income sustained its healthy 21.2 percent growth as assets under management expanded by 16.7 percent.
According to Metrobank, the recovery in recurring fees helped mitigate the impact of subdued loan demand and margin pressure.
On the other hand, the bank said it managed to keep operating costs under control, slipping slightly to P29.4 billion from P29.57 billion, driven by sustained efforts to improve operational efficiency.
For the second quarter alone, Metrobank's net income surged by nearly 30 percent to P3.9 billion on the back of strong recovery in fee income and lower cost base.
"With the sustained progress in vaccination rollouts across the country, we are optimistic of the recovery of the economy. We remain driven to keep our growth momentum," Dee said.
In terms of asset quality, the NPL ratio of the Ty-led bank improved to 2.3 percent in end- June from 2.4 percent in end-March, while restructured loans ratio was largely unchanged at 0.5 percent.
Metrobank said the growth in low-cost current account and savings accounts (CASA) remained healthy at 13.5 percent to P1.3 trillion as clients continued to park their excess liquidity in the bank.
The assets of the listed bank stood at P 2.5 trillion, while total equity reached P313.2 billion. This resulted in a formidable capital adequacy ratio (CAR) of 20.4 percent and common equity tier one ratio (CET1) ratio of 19.5 percent, well above the threshold set by the Bangko Sentral ng Pilipinas (BSP).
Metrobank is the country's second largest lender in terms of assets and has more than 950 branches, over 2,300 ATMs nationwide, and more than 30 foreign branches, subsidiaries and representative offices.