Index surges anew ahead of Q2 earnings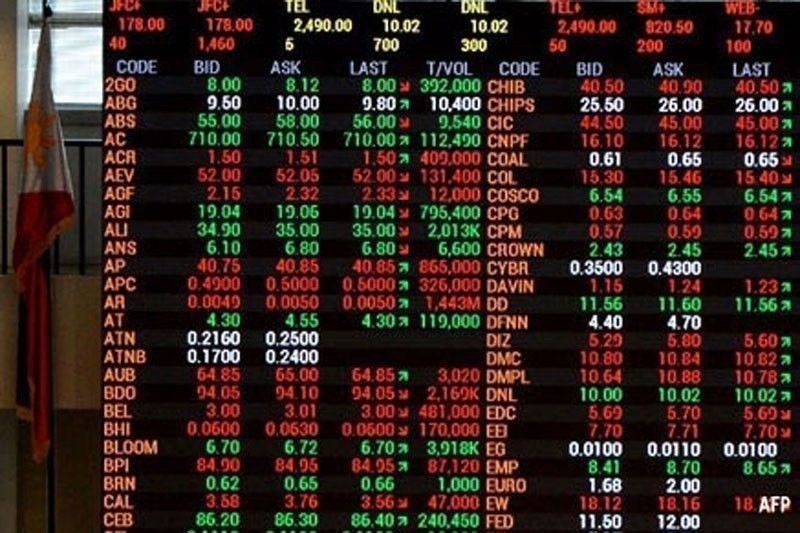 MANILA, Philippines — Share prices sustained another strong rally yesterday as investors started buying back oversold stocks ahead of the release of second quarter corporate earnings.
The 30-company Philippine Stock Exchange index or PSEi finished at 6,560.06, up 113.75 points or 1.76 percent, while the broader All Shares gauge gained 55.55 points or 1.39 percent to close at 4,040.82.
"The local market rallied more than 100 points for the second straight session as investors anticipate strong Q2 earnings results," AB Capital Securities said.
Among the blue chips holding their analysts' briefing today are SM, Metro Pacific and Metrobank.
"Local share prices ended higher, reversing losses in early trading. Trading volumes were also higher which tells us that investors are willing to come in at current prices, although volumes are still below the daily average of around P6 billion," added Chris Mangun of AAA Southeast Equities.
Total value turnover remained thin at P4.9 billion, but market breadth was positive, 126 to 57, with 54 issues unchanged.
Mangun said some sellers have opted to hold on to their portfolios as prices have become very cheap.
"Prices have become too cheap for sellers and they are choosing to hold on to positions until valuations are better. The diminished selling pressure has kept prices from going lower, which is an encouraging sign for investors on the sidelines to come in and take advantage by buying the cheap shares," he said.
Traders said the market seemed to have priced in the impact of stricter curbs set to take effect later this week.
Fears of an uncontrollable COVID-19 outbreak were calmed by the increasingly tighter restrictions that the government is slowly implementing, Mangun noted.
Moving forward, he said the PSEi may continue to move between 6,300 and 6,600 until the end of the week.