Economists contradict BSP on July inflation movement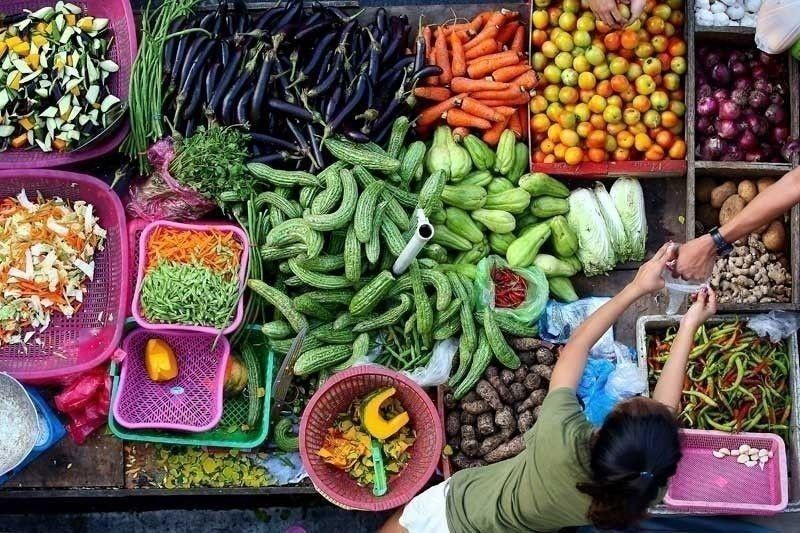 MANILA, Philippines — Most economists are convinced inflation eased further in July and returned within the two to four percent target of the Bangko Sentral ng Pilipinas (BSP).
The BSP earlier said its expects inflation to pick up anew at a median rate of 4.3 percent in July and has vowed to keep an accommodative monetary policy stance until the economy fully recovers from the pandemic-induced recession.
But Philippine National Bank economist Arvin Arogo said inflation likely slowed for the second straight month to 3.8 percent in July from 4.1 percent in June as downward pressures such as the arrival of more pork imports at a lower tariff outweighed upward pressures.
Upward pressures last month included the sustained surge in global oil prices and supply chain bottlenecks, he said.
However, Arogo said there is risk to PNB's forecast due the unforeseen weather disturbances brought about by the southwest monsoon and Typhoon Fabian.
Paola Beatrice Lopez, equity analyst at Regina Capital Development Corp., said inflation slowed to 3.9 percent due to the impact of the reduced pork import tariffs on meat prices.
She said the forecast already factored in the recent flooding from Typhoon Fabian.
UnionBank chief economist Ruben Carlo Asuncion also expects inflation in July to ease to 3.9 percent amid the disinflation of food items, particularly meat, as well as transport costs.
Also, Michael Ricafort, chief economist at Rizal Commercial Banking Corp., said inflation slowed further to 3.9 percent in July.
He said inflation would ease further in the coming months due to low base effect from last year, before picking up again above four percent in October in time for the typhoon season.
Ricafort said the decision of the Organization of Petroleum Exporting Countries (OPEC) to increase oil production could lead to lower prices but may be offset by the weakening of the peso against the dollar and lead to higher import prices.
According to Ricafort, the decision of Malacañang to reimpose enhanced community quarantine in the NCR from Aug.6 to 20 could fundamentally slow down inflation on the demand side as the threat of the more contagious Delta variant worldwide could be a drag to economic growth.
Security Bank chief economist Robert Dan Roces said inflation averaged four percent in July, with a forecast range of 3.9 to 4.3 percent, amid improvements in pork supply but offset by higher fish and vegetable prices as well as higher power rates imposed by Meralco.
Roces said oil price movements remain the primary upside risk as fuel and utilities inflation track changes in oil prices.
"Transportation inflation may return as a risk with the reimposition of the enhanced community quarantine in August; restrictions in passenger capacity may again result in higher transport costs," Roces said.
On the other hand, Bank of the Philippine Islands lead economist Jun Neri said inflation likely accelerated to 4.2 percent in July amid elevated pork prices, rising vegetable and fish prices, higher oil prices and more expensive power rates.
"We see inflation remaining above the BSP target and still more than two percentage points above the policy rate for a seventh straight month," Neri said.
This, Neri added, together with the higher-than-expected gross domestic product (GDP) growth in the second quarter and if the US Federal Reserves announced their plan to reduce asset purchase in 2022 could prompt the Monetary Board to starts a tightening cycle.
"We believe the Monetary Board decision could tilt toward a mild, preemptive increase in the reverse repurchase rate as early as its Sept. 23 meeting," Neri said.
The BSP has kept the benchmark interest rate at a record low of two percent since November last year.