China Bank income jumps 39% to P7.3 billion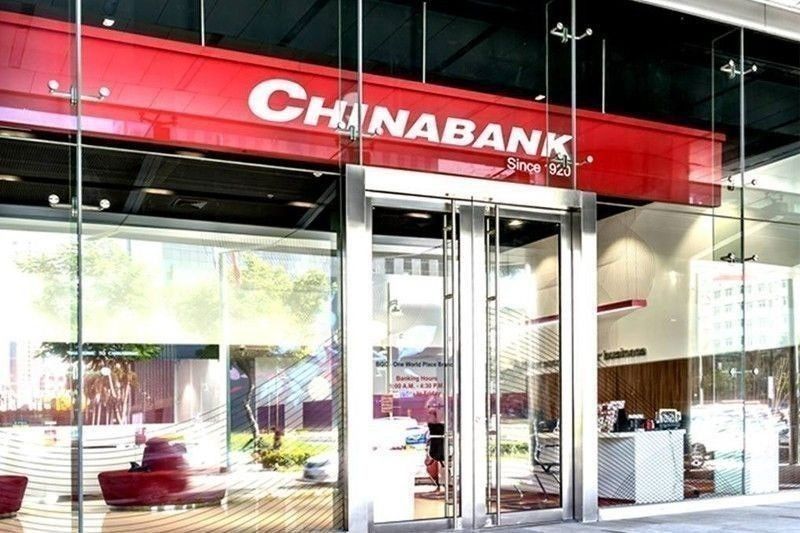 MANILA, Philippines — China Banking Corp. booked a 39 percent jump in earnings to P7.3 billion in the first semester from P5.2 billion in the same period last year, despite a double digit increase in its provision for bad debts due to the impact of the COVID-19 pandemic.
William Whang, president of China Bank, said the bank is continuously adapting and improving its services and operations to support customers and the overall economy, and to remain well positioned for sustainable future growth.
"The strong execution of our strategies enabled us to rally through the challenges," Whang said.
The strong performance from January to June translated to an improved return on equity of 13.4 percent, from 10.6 percent, and better return on assets of 1.4 percent, from 1.1 percent.
Chief finance officer Patrick Cheng said net revenue posted an 18 percent increase to P24.8 billion as fee-based income jumped by 32 percent to P6.3 billion.
Cheng said lower funding cost and improved margins translated to a 14 percent rise in net interest income to P18.6 billion as the significant reduction in interest expense led to an improved net interest margin of 4.2 percent.
"With the easing of quarantine restrictions, our fee-based income recovered, and we saw a 32 percent increase to P6.3 billion on the back of robust securities and foreign exchange gains and higher revenues from bancassurance and other fees and commissions," Cheng said.
The 100-year-old bank of the SM Group sustained its profitability even as it continued to build up its loan loss provisions, recognizing P5.4 billion in pandemic-related credit buffers in the first semester, up 13 percent from P4.8 billion last year.
The bank's gross non-performing loans (NPL) ratio more than doubled to 3.5 percent from 1.6 percent as the economic slowdown continued to affect borrowers' paying capacity.
As the bank beefed up its credit buffers in anticipation of rising defaults, NPL coverage ratio stood at 99 percent.
With the enhancements in productivity and efficiency, operating expenses inched up by seven percent to P11.1 billion from P10.4 percent, translating to an improved cost-to-income ratio of 45 percent from 50 percent.
The lender's loan book inched up by one percent to P596 billion in end-June from P593 billion last year. Companies put their expansion plans on hold amid the uncertain business climate, while consumer loans grew seven percent amid the gradual reopening of the economy.
On the other hand, the bank's deposit base went up by seven percent to P827 billion from P773 billion.
As a result, China Bank remains one of the largest banks in the country with an asset base of P1.03 trillion in end-June.
"We are taking proactive measures to maintain a healthy balance sheet as we remain supportive of our customers to help them recover," Cheng said.