Regulator orders halt to Lyka operations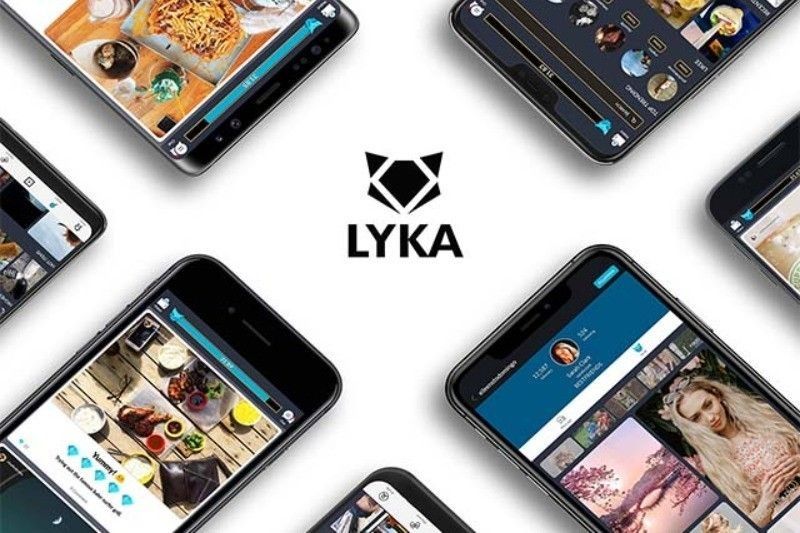 MANILA, Philippines — The Bangko Sentral ng Pilipinas has ordered social media platform Lyka to halt its operations until it secures a license from the BSP as an operator of payment system (OPS) in order to protect public interest.
In a virtual press conference, BSP Governor Benjamin Diokno said the Monetary Board has ascertained that the activities of Lyka mandate it to register with the central bank under Republic Act 11127 or the National Payment Systems Act (NPSA).
Lyka, launched in the Philippines by a Hong Kong-based company, allows its users to purchase, exchange and use Gift cards in Electronic Mode or GEMs as payment for goods and services.
"To date, it is not registered with the BSP. The BSP has directed Lyka to suspend activities as an OPS and invited the company to apply for registration with the BSP before it is allowed to continue with its OPS activities," Diokno said.
He said the operators of Lyka have expressed their willingness to register as an OPS with the BSP.
An OPS may be cash-in service providers, bills payment service providers, and entities such as payment gateways, platform providers, payment facilitators and merchant acquirers that enable sellers of goods and services to accept payments in cash or digital form.
The BSP reminded entities operating a payment system to comply with the requirement under the NPSA and BSP Circular 1049 to register with the central bank.
Circular 1049 provides for the rules and regulations on the registration of OPS and the BSP to have oversight of the payment system it operates to ensure that it functions safely, efficiently and reliably by itself, consistent with the central bank's objectives of consumer protection and financial stability.
"This is in line with the central bank's objective of promoting financial consumer protection. Safe, efficient and reliable operators of payment systems also support the stability of financial system," Diokno said.
Under the circular, OPS operating without registration will be directed to comply with the registration requirements.
"Those that fail to comply may be ordered to stop operations until immediate action is taken to register with the BSP. This is without prejudice to other enforcement actions that may be taken against the OPS and its directors/officers and/or employees in accordance with the BSP's authority over payment systems," Diokno said.
BSP Assistant Governor Edna Villa earlier reminded the public to transact only with OPS registered with the central bank.
"I would like to encourage the public to only deal with those who are registered. If you are registered under a program of the BSP as an OPS or electronic money issuer you have the extra protection and we can look after your transactions because we know the people behind the transaction," Villa said in an earlier forum.
As of July 16, the BSP has issued certificates of registration to 150 OPS.
Under its Digital Payments Transformation Roadmap, the central bank has committed to convert 50 percent of total retail transactions to digital channels and increase the number of Filipino adults with bank accounts to 70 percent by 2023.