Slow pace of COVID-19 jabs dims Philippine growth outlook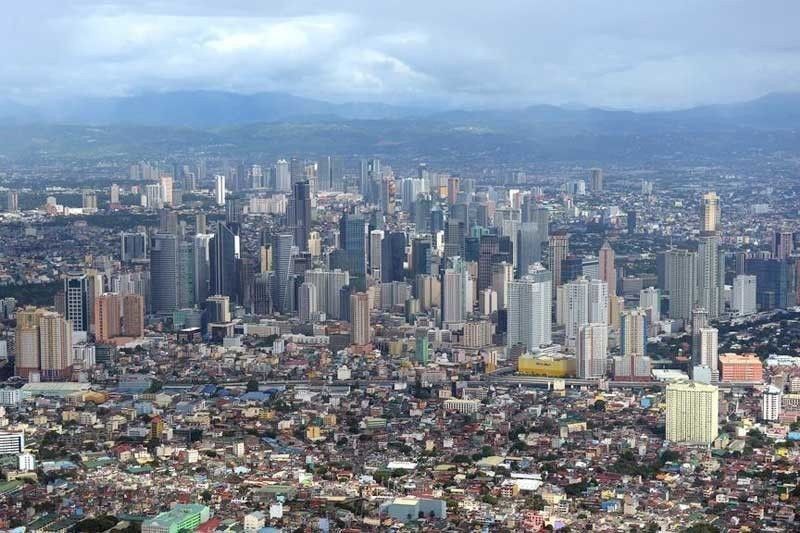 MANILA, Philippines — The still slow pace of COVID-19 vaccination in the country continues to dampen prospects for a strong economic recovery this year even as domestic activity is showing signs of a rebound.
The Japan Center for Economic Research (JCER) has slashed its gross domestic product (GDP) forecast to 4.3 percent for 2021 from its earlier 5.2 percent projection.
The Tokyo-based think tank's latest outlook falls way below the government's updated target of six to seven percent growth this year. The Philippine economy is coming from a 9.6 percent contraction in 2020.
"Some economists forecast positive growth starting in the second quarter. But a low domestic vaccination rate clouds the outlook," principal economist Masashi Uehara said in JCER's latest survey.
JCER's quarterly survey collects insights from economists and analysts in the five biggest members of the Association of Southeast Asian Nations (ASEAN) – Indonesia, Malaysia, the Philippines, Singapore and Thailand – and in India.
In ASEAN, the Philippines was the second with the largest GDP downgrade, after Malaysia's 1.2-percentage point cut to 4.1 percent. Thailand came in third with a 0.7-point cut to 1.9 percent.
Singapore's growth rate was up 0.8 point to 6.9 percent, while Indonesia's rose 0.2 point to 4.1 percent.
India, on the other hand, is expected to recover strongly this year to 9.7 percent from last year's 7.6 percent contraction. Its forecast, however, was a 1.5-percentage point downgrade.
JCER emphasized that the Philippine economy is seen bouncing back on the gradual recovery of domestic activity, supported by a firming construction sector.
JCER noted that continued vaccination efforts globally should boost foreign demand and rekindle the external sector.
"The Philippines seemed to be the most affected country at the beginning of April, with the daily new confirmed cases reaching a peak of about 100 per million – more than double India's per capita figures at the same time," Uehara said.
"But with lockdown proving successful in containing the virus, the number declined gradually to 60 per million people," he said.
JCER noted that the spread of COVID-19 variants and delays in vaccination are concerns for economies but risks other than COVID-19 are also emerging.
"Among risks other than corona shock, inflation acceleration makes the top three in many countries. Identified as the number two risk in the Philippines and India, it comes third in Malaysia and fourth in Singapore," Uehara said.
JCER's survey showed that headline inflation in the country will likely reach 4.1 percent, significantly higher than ASEAN's 1.2 to 2.7 percent range.
Its downward forecast for the Philippines is still above the Bangko Sentral ng Pilipinas' target of four percent.
Nonetheless, inflation is seen easing as supply-side price pressures, particularly for meat, gradually diminish with the arrival of more imports but transport prices may offset this given the still elevated prices of crude oil.
Apart from corona shock and inflation, JCER said other risks for the Philippines include rising government debt and unemployment, and political instability.