The roadmap to save our MSMEs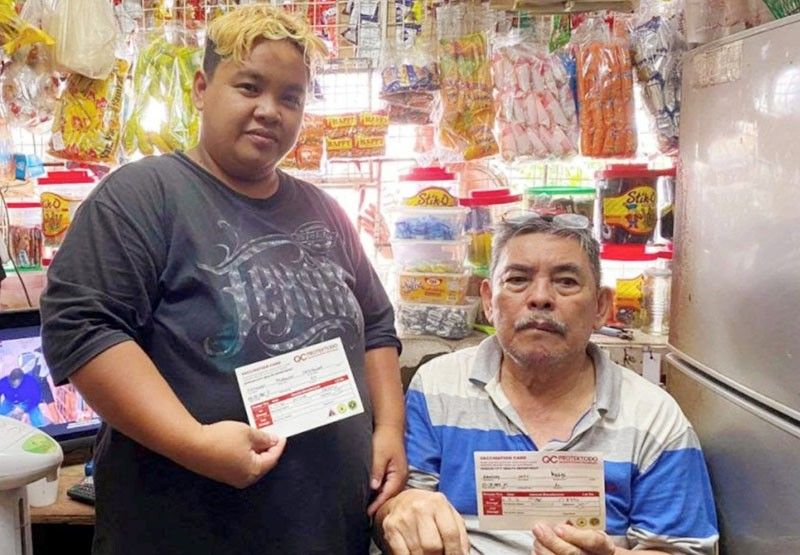 Last Monday, I was given the privilege to speak to members of the Senate and present my view of the situation in the private sector, especially our MSMEs. At the Senate, I discussed what we are focusing on right now – which is on the 3M's of MSME development – mentorship, money, and market. At the moment, we have heightened activity in attaching mentors to many of our micro and small entrepreneurs because many of them are losing hope. Money has become an issue since many of the banks have held back lending and will only continue to lend when they see a picture of the economy recovering. The market has also been harsh with many non-essentials businesses – many of them are closing or are having a generally weak year.
Operating under an open-close mode, the lockdown last year caused a lot of pain for micro entrepreneurs. Their working capital has been affected and even their restructuring now becomes a dilemma since they have been shut down for a long time. That's why we have been involved actively in addressing the health problem of the country as we need to solve this problem first before we can open further the economy.
Go Negosyo, PCCI, and a number of us have grouped together and are working with advisors of the government and the government itself, to come up with a game plan – the objective is to achieve a merrier Christmas this coming year and a better 2022. OCTA Research has pinpointed an area of concern – the Delta and the Delta plus variant. So what we're trying to do is create a plan on how to open the economy when our population reaches 50 percent vaccinated. Focusing on NCR Plus right now, OCTA says that by September or October, that should happen.
As our output on that matter, the private sector has brought in vaccines from various manufacturers. Moderna vaccines arrived this month, and AstraZeneca in July and August onwards. We hope that this supplements the millions of vaccines that the national government has has already brought in. After procurement, execution becomes critical. If we're able to achieve population protection by September or October, we can open up more. And then, if we're able to achieve herd immunity by the end of the year, which is a very big challenge in NCR plus, we can really open up much more.
Right now, as we head towards our projection for population protection, we are listing areas in different industries where we think when we hit 50 percent we can open up more and we would present this recommendation to the IATF. Right now, however, the Delta variant is posing a more serious threat which can derail our economic recovery and destroy our entire plan. More cautious than ever, we have to be careful in opening up, especially to countries that have a very high level of the Delta variant because if the Delta variant penetrates in the Philippines, then we will definitely not be able to ramp up the economic recovery of our MSMEs.
Due to this threat, the private sector – together with the government, has been focused on inoculating as fast as possible. Assuming that we beat the Delta variant and are able to achieve population protection, we would lay out what the various sectors are asking for – opening further a particular sector, ramping up tourism, allowing domestic travel with streamlined procedures, and reducing quarantine time for negative individuals, among others.
Currently, we are drafting our roadmaps for each sector. We are in the process of tapping various sectors and forming their list of requests. Consolidating all these from the private sector using a bottom-up approach, we will serve as the catalyst in galvanizing the private sector as we move forward to the next phase as the vaccines are rolled out.
To make all of these possible, we have to contain the threat of the Delta variant. The Delta variant is like our super typhoon; it can make a direct landfall or just slightly hit us. Unlike typhoons, however, we can control it. Vaccinating faster and increasing vaccine acceptance will disrupt the trajectory of the Delta variant and I believe that together with the national government, the local government units (LGUs), and now with the private sector vaccines coming, we should get this up and running and defeat the Delta variant.
Defeating the Delta variant will result in the smooth implementation of our roadmap. Achieving population protection, we could allow greater mobility for those who are vaccinated and give them greater access, which they have done with the seniors – this is necessary to spur economic activity. We could also let the owners of the establishments create safe spaces that would optimize economic activity and productivity while ensuring the safety of the vaccinated and the unvaccinated.
This is the total plan and it hinges basically on the ability of both the private sector and the public sector, the LGUs especially, to inoculate as fast as possible, and achieve population protection – POPULATION PROTECTION AS OUR WORKING TARGET AND HERD IMMUNITY AS OUR ULTIMATE GOAL. We have to win this war because this will bring back the confidence of banks as they would see our roadmap in operation and would see that we now have a better handle on our economy. This is good news to our heavily affected sectors like tourism and this is good news to our MSMEs as a whole.