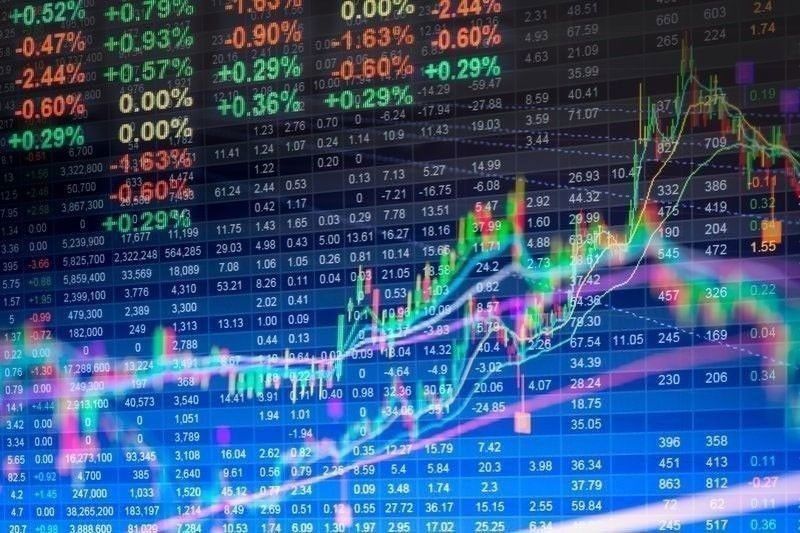 The Philippine Stock Exchange index managed to taper its losses to close 24.21 points or 0.35 percent lower at 6,827.17.
AFP/File
Stocks fall anew as US Fed signals early rate hike
MANILA, Philippines — Stocks opened the week on a weak note, ending lower for the fourth consecutive session, as investors continued to digest the impact of new US Federal Reserve forecasts amid worries that rate hikes could come sooner than expected.
The Philippine Stock Exchange index (PSEi) managed to taper its losses to close 24.21 points or 0.35 percent lower at 6,827.17.
Likewise, the broader All Shares index slipped by 12.16 points or 0.29 percent to end at 4,154.74.
Trades remain muted, with total value turnover at P5.86 billion, below the year-to-date average of P7.9 billion, even as foreigners turned net buyers with P238.45 million.
Market breadth was negative with 138 decliners to 64 advancers, while 50 issues were unchanged.
"The local bourse declined yesterday, together with its regional peers as the latest developments with the Federal Reserve continued to weigh on investor sentiment," said Japhet Tantiangco, an analyst at PhilStocks Financial.
Last week, the Fed raised its inflation forecast for the US economy this year to 3.4 percent from an earlier 2.4 percent. Against this backdrop, it signaled at least two possible rate hikes in 2023.
"The detection of new COVID-19 cases in the country with variants also spurred pessimism yesterday," Tantiangco said.
Authorities have detected four new cases of the so-called Delta variant of COVID-19, putting the total to 17 cases in the country. The variant is believed to have originated from India.
"Expect profit-taking to be the theme this week, but as had been noted previously, be on the lookout for opportunities to buy the market at lower prices especially if you're a long-term investor given the recovery prospects going into 2022," COL Financial said in a market report.