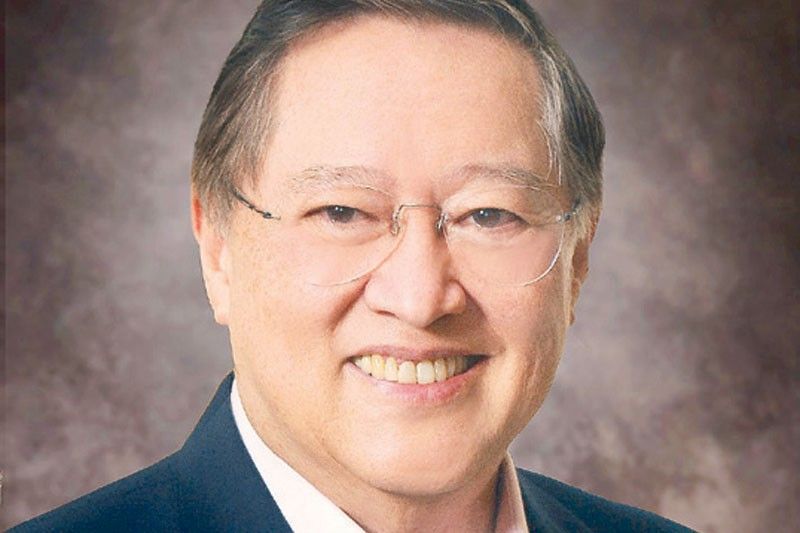 Carlos Dominguez
STAR/ File
Dominguez named chair of coco levy committee
MANILA, Philippines — Finance Secretary Carlos Dominguez was elected head of the inter-agency panel tasked to craft the investment strategy in deploying the newly established coconut farmers and industry trust fund.
The Trust Fund Management Committee (TFMC) convened on Thursday to select the head of the panel and discuss efforts in managing the coconut levy trust fund.
The TFMC, created under Republic Act (RA) 11524 or the Coconut Farmers and Industry Trust Fund Act, is made up of officials from the Departments of Finance, Budget and Management and Justice.
The TFMC elected Dominguez as chairman of the panel and Finance Undersecretary Antonette Tionko as manager of the trust fund.
Also, the committee named National Treasurer Rosalia de Leon head of its secretariat, while Budget Secretary Wendel Avisado and Justice Secretary Menardo Guevara sit as members.
Dominguez said the task now lies upon the TFMC to manage the use of a trust fund estimated to reach P75 billion. He also said the coconut levy can be utilized for the country's development goals.
Under RA 11524, the TFMC is mandated to set the investment priorities and themes for the trust fund. It is also directed to evaluate and allocate assets, as well as come up with policies on what to do with them.
The TFMC draws the guidelines for portfolio turnover and the trust fund management expenses. It also designs the yearly allocation of up to P5 billion for disbursement.
Upon enactment of RA 11524 in February, the trust fund was given P10 billion by the Bureau of the Treasury. Another P10 billion will be injected in the second year, P15 billion in the third and fourth years and P25 billion in the fifth year.
The trust fund will be managed for a period of 50 years under the Coconut Farmers and Industry Development Plan. Aside from state funding, it will also receive a deposit of P256 million worth of accumulated cash dividends from San Miguel Corp.
The TFMC is scheduled to convene again on July 30 to pursue discussions on several matters, including the development of guidelines on disbursement.
Signed by President Duterte in February, RA 11524 sets up a coconut levy trust fund that seeks to benefit coconut farmers through the use of taxes collected from them decades ago.