Eastwood City tops preferred location for 85 BPOs, tech companies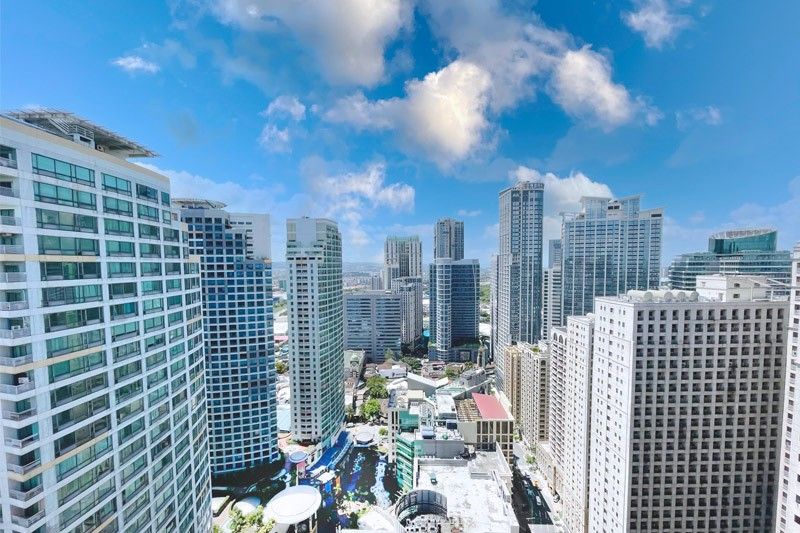 MANILA, Philippines — One of Quezon City's business hubs, Eastwood City in Libis, continues to keep the lead as one of the country's preferred business process outsourcing (BPO) locations, capitalizing on its strategic location and walkable community concept that Megaworld curated in the last two decades.
Around 85 companies, mostly BPOs, are now operating in Eastwood City. This is almost half of the 200 companies in the portfolio of current locators of Megaworld all over the Philippines.
The property giant's pioneering approach applying the "live, work and play" concept in Eastwood, which was the first IT park in the country to be accredited by PEZA back in the late 1990s, has managed to attract and keep key corporate clients such as IBM, Accenture, NTT Data and Concentrix.
Megaworld currently offers around 236,000 square meters of leasable office spaces in 10 PEZA-accredited office towers inside the township.
The 18.5-hectare township has become the "incubator" for most companies before they expanded to other key locations such as Uptown Bonifacio and McKinley Hill, both in Taguig, and even to the Iloilo Business Park in the Visayas.
IT company IBM, for instance, has been in Eastwood for 20 years already while NTT Data (formerly Dell) has been there for 15 years, and Accenture 11 years.
"The big names in the IT-BPO industry prefer Eastwood to be their home for decades because the township concept also allows their employees to stay longer with them, as food and other essentials—including leisure and entertainment—are just within the area where they work. Many of their employees are also just living within or near Eastwood," said Roland Tiongson, first vice president if Megaworld Premier Offices.
"Through the years, our walkable communities have always been a magnet for these multinational companies," he added.
While most businesses had to pause during the lockdown last year, BPO companies in Eastwood City still managed to operate at limited capacity because employees were housed in hotels, condos and dorms inside the township. This includes Eastwood Richmonde Hotel, one of the 11 homegrown hotels under the company's Megaworld Hotels.
Today, Eastwood City's BPO workers have already reached 85,000. The community is also home to around 20,000 residents in the 23 condominium towers.
The township offers complete convenience, having its own police station, fire station, church, medical clinics, fitness centers, two anchor supermarkets, walkable parks as well as leisure and entertainment hubs—including seven cinemas and a bowling center.
The Eastwood Mall was recognized as the country's first pet-friendly mall by the Philippine Animal Welfare Society or PAWS way back in 2004. This paved the way for the entire Eastwood City to eventually become a pet-friendly community.
Eastwood City's success has been replicated in other Megaworld townships across the country. The company is now the largest office landlord in the entire Bonifacio Global City, with over 400,000 square meters of leasable office spaces in Uptown Bonifacio alone.
McKinley Hill and McKinley West, which are located beside BGC, also offer almost 500,000 square meters of office spaces, making Megaworld the largest office developer and lessor in the entire Fort Bonifacio as well.
In the provinces, the company has also aggressively expanded its office footprint in key urban centers during the last 10 years. It has office properties in Southwoods City in Biñan, Laguna, The Mactan Newtown in Cebu, Davao Park District in Davao City, and in Iloilo Business Park in Mandurriao, Iloilo City.
As of end-March, Iloilo Business Park has captured 70% of Iloilo's office market share, with all of its nine PEZA-accredited office buildings—covering 100,000 square meters of gross leasable area, now fully leased to mostly first-time locators, such as Nearsol and Legato, in Western Visayas.
"Last year, Iloilo accounted for 20% of our total office leasing transactions. Even during the lockdown, we continued to receive inquiries for office spaces from Manila-based companies that want to expand in Iloilo, and particularly, to locate their operations within our Iloilo Business Park township," shared Tiongson.
Another 40,000 square meters of office spaces will be added in Iloilo Business Park in the next two years. The company is also building more office developments in Bacolod, Pampanga, Cavite, Pasig, and Parañaque City.
Megaworld still tops the list of property developers with the largest portfolio of leasable office spaces in the country today, covering more than 1.4 million square meters excluding offices for sale.