Philippine vehicle production rises 14% in 4 months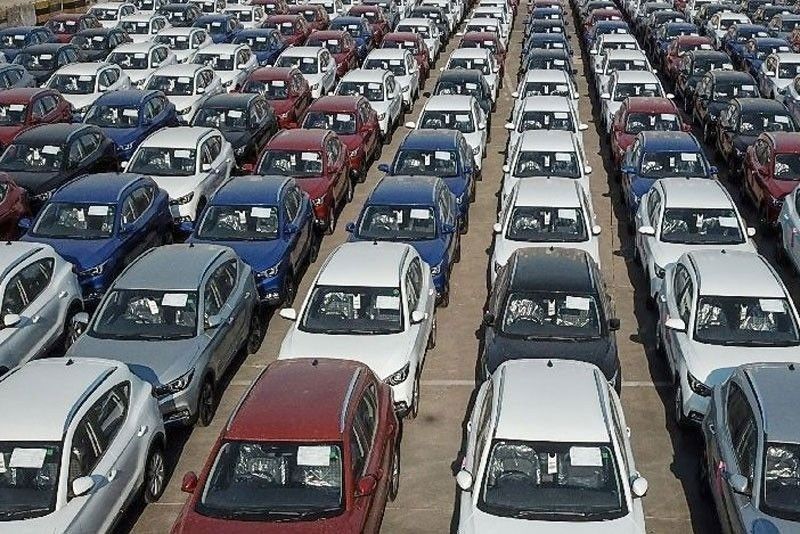 MANILA, Philippines — Motor vehicle production in the country bounced back in the four months to April, growing by 14 percent from the same period last year when a strict lockdown was imposed and forced car assemblers to temporarily halt operations.
Data from the Association of Southeast Asian Nations (ASEAN) Automotive Federation showed the Philippines assembled 25,805 units as of end-April, up from the 22,565 units in the same period a year ago.
For the month of April alone, the Philippines produced 6,206 units, compared to zero in the same month last year.
An enhanced community quarantine, which only allowed essential industries to operate, was imposed by the Philippine government in March and April last year in response to the coronavirus pandemic.
Apart from the Philippines, other countries in Southeast Asia that produced more motor vehicles from January to April are Malaysia, Vietnam and Thailand.
In particular, Malaysia's output grew 82.6 percent year-on-year to 198,476 units; Vietnam's rollout rose 82.3 percent to 66,941 units; and Thailand's production climbed 19.2 percent to 570,188 units.
Meanwhile, those with lower motor vehicle production as of end-April are Myanmar which saw a 77 percent drop to 935 units from 4,061 units in the previous year, and Indonesia with a slight dip to 346,523 units from 349,444 units a year ago.
ASEAN's total motor vehicle production rose by 21 percent to 1.21 million units in the January to April period from 999,871 units last year.
In terms of sales, the Philippines, like most of its neighbors, sold more vehicles from January to April from the previous year.
Motor vehicle sales in the Philippines increased 36.3 percent to 88,155 units as of end-April from 64,675 units a year ago.
Thailand, which serves as ASEAN's motor vehicle hub, saw its sales rise 31 percent year-on-year to 301,773 units in the January to April period, while Malaysia's sales jumped 89.3 percent to 199,556 units.
Also posting higher sales as of end-April are Vietnam with a 57.6 percent increase to 101,017 units, Singapore with 22.6 percent growth to 23,507 units, and Indonesia with a 2.2 percent uptick to 250,177 units.
On the other hand, Myanmar's sales slid 46.4 percent to 3,380 units.
As of end-April, a total of 967,565 motor vehicles were sold in ASEAN, a 31.7 percent improvement from 734,608 units the previous year.