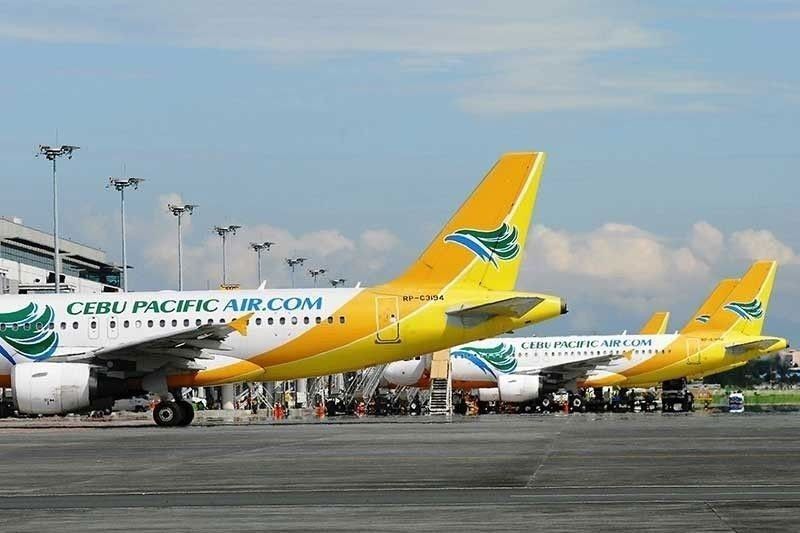 The fresh fund would aid the airline in withstanding the impact of COVID-19 while opportunities in travel and tourism remain uncertain.
Cebu Pacific Air website
IFC, equity firms invest P12 billion in Cebu Pacific
MANILA, Philippines — Budget carrier Cebu Pacific has secured $250 million (P12 billion) through the issuance of convertible bonds to the private sector arm of the World Bank Group and an American private equity firm.
The fresh fund would aid the airline in withstanding the impact of COVID-19 while opportunities in travel and tourism remain uncertain.
In a statement yesterday, the International Finance Corp. (IFC), the IFC Emerging Asia Fund, and the local affiliate of Indigo Partners LCC said they poured in $250 million in the form of convertible bonds for Gokongwei-owned Cebu Pacific.
IFC is the private arm of Washington-based World Bank while the IFC Emerging Asia Fund is a private equity fund that invests across all sectors in emerging markets in Asia.
Arizona-based Indigo Partners, on the other hand, through Indigo Philippines LCC is a private equity firm that pursues acquisitions and strategic investments in the air transportation and related industries.
The investment is seen providing Cebu Pacific with a longer liquidity runway to help the company withstand the effects of the pandemic until economic activity and travel demand recovers.
The tourism and aviation industries suffered the most from the pandemic as the lockdown measures restricted travel across the globe.
IFC country manager Jean-Marc Arbogast said maintaining low-cost travel services is essential in an island nation like the Philippines, and airlines will play a critical role in driving the country's economic recovery.
"Cebu Pacific will play a leading role in that recovery, providing connectivity and jobs, preventing disruptions in supply chains, and supporting the tourism sector at a time when it's needed most," Arbogast said.
Further, the investment targets to maintain trade and the competitiveness required to provide affordable transportation where maritime transport alone cannot address the connectivity needs of people, goods, and services.
Indigo Partners, for its part, said there are growth opportunities ahead as travel demand would increase post-pandemic.
Lance Gokongwei, president and CEO of Cebu Pacific, said the partnership would help improve the business and accelerate its sustainability agenda.
Being an archipelago, the Philippines is heavily reliant on air travel, with the tourism sector accounting for more than 12 percent of the country's gross domestic product.
Globally, air travel supports 87.7 million jobs and contributes $3.5 trillion to the world economy.
IFC has been investing in private sector-owned airlines in emerging markets. Projects with low-cost carriers include those in Brazil and Mexico, among others.
Meanwhile, Indigo Partners is focused on the aviation sector with current investments with Frontier Airlines in the US, Volaris in Mexico, Wizz Air in Europe and JetSMART in Chile.