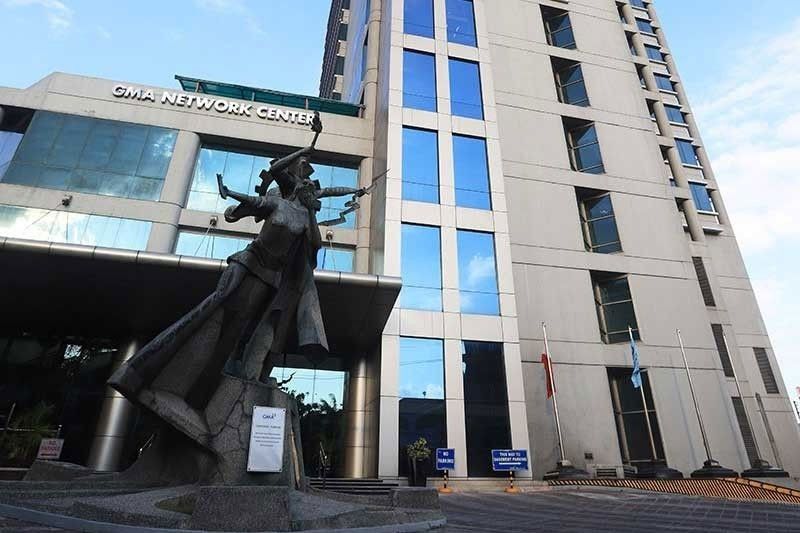 This file handout photo shows GMA Network Center, one of the buildings at the broadcast giant's Quezon City complex.
Handout photo, file
GMA creates unit for non-core investments
MANILA, Philippines — GMA Network Inc. is setting up a new subsidiary for its non-core related ventures.
GMA, in a stock exchange filing, said its board in a special meeting approved the company's investment in GMA Ventures Inc. (GVI).
GVI will be a wholly owned subsidiary of the listed media giant envisioned to primarily invest in non-core related business.
GMA will be an incorporator and subscriber of shares of GVI initially to the extent of 25 million shares, with par value of P1 apiece.
Despite a challenging year due to the pandemic, GMA Network ended 2020 with a net income of P6 billion, a 128 percent surge from the P2.64 billion posted the previous year.
Consolidated revenues of the company jumped 17 percent year-on-year to P19.34 billion, as advertising revenues across all platforms exhibited growth following the closure of its biggest rival ABS-CBN.
GMA has earmarked more than P20 billion for its capital expenditures and content cost in the next three years as it goes full blast on content production and digital TV expansion.
A huge portion of capex budget is allocated for content production and post-production.
The company also plans to construct a new building and state-of-the-art studios inside the GMA Network complex in Quezon City.