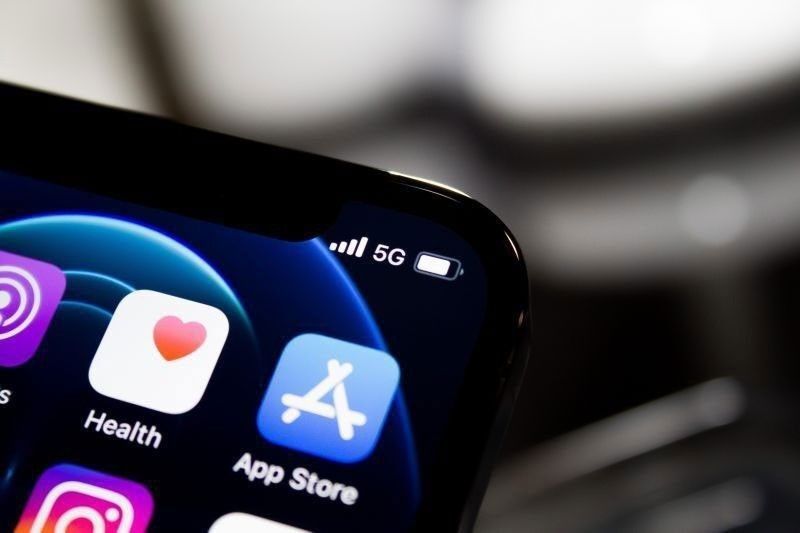 Stock image of 5G phone.
James Yarema via Unsplash
Globe expands 5G roaming services to more countries
MANILA, Philippines — Globe Telecom Inc. is expanding the availability of its 5G roaming services to Europe and the US through partnerships with various telco operators.
Globe has rolled out 5G roaming in Denmark, Estonia, Finland, Norway, and Sweden in partnership with Telia Co.
It is also set to launch its 5G roaming services in Italy on June 3 via Telecom Italia.
Within the quarter, Globe said it would also launch 5G in Sweden with Swisscom, and announce locations in North America in partnership with AT&T.
The Ayala-led telco said it is committed to deliver 5G roaming services to international destinations where their customers need it.
"Despite the setback in both business and leisure travels caused by the global pandemic, we are firm in our vision for our customers to readily experience the power of 5G technology once the world is open and safe for traveling," Globe vice president for postpaid and international Coco Domingo said.
To date, Globe's 5G network is live and readily available in 16 countries in partnership with 12 telecommunications companies.
Aside from Finland, Denmark, Sweden, Norway and Estonia, Globe's 5G roaming is also available in Kuwait and Qatar through Ooredoo; Saudi Arabia through STC; Taiwan through Taiwan Mobile; Thailand through AIS Thailand; United Arab Emirates through Du and Etisalat; Hong Kong through CSL; South Korea through SK Telecom; Singapore through Singtel; Turkey through Turkcell; and Oman through Omantel.