AUB rolls out QR for clients, merchants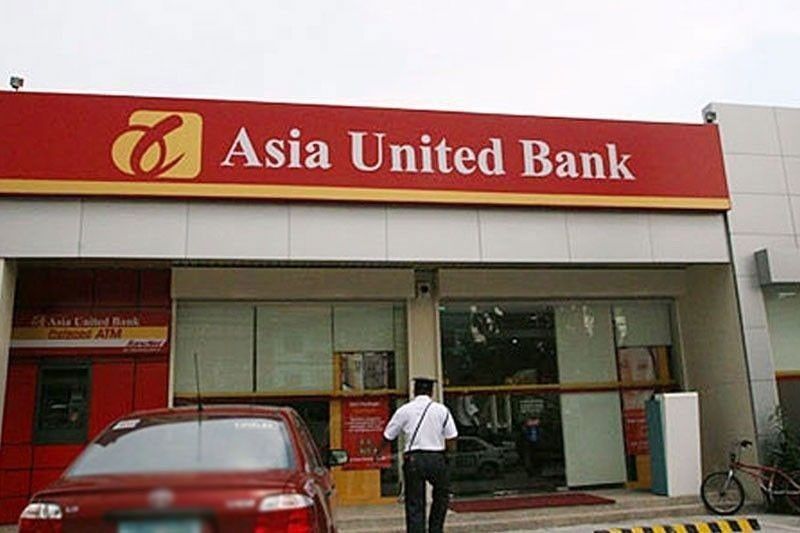 MANILA, Philippines — Rebisco-led Asia United Bank (AUB) has expanded its services to clients and merchants by rolling out the QR Ph in support of the efforts of the Bangko Sentral ng Pilipinas (BSP) to transform the country to a cash-lite from a cash-heavy economy.
AUB president Manuel Gomez said the new service is under the bank's Hellomoney and AUB PayMate digital payment acceptance platform, making it one of only three issuer-acquirer participants ready to use and accept the national QR or quick response code by May.
"AUB strongly supports the BSP in promoting digital transactions and we believe QR Ph is one effective engine to fast-track the vision for a cash-lite economy," Gomez said.
The use of QR codes for payments has been gaining traction, not only as an alternative to the traditional debit and credit card payments, but to displace a significant volume of cash transactions in the country. By simply scanning the merchant-displayed QR Ph code using their mobile devices, consumers benefit from having a faster, easier, secure and more convenient payment option.
The BSP has set the full rollout of the person-to-merchant (P2M) QR Ph by September. AUB has already been deploying its P2M QR Ph codes to its to more than 15,000 AUB PayMate merchants to enable them to accept QR transactions from any QR Ph compliant wallet.
Its AUB mobile app and HelloMoney QR are now also QR Ph-compliant so users can use their e-wallet when transacting with merchants displaying the QR Ph code.
AUB executive vice president for IT and operations Wilfredo Rodriguez said QR code transactions are expected to proliferate as many consumers who made the digital pivot are already discovering and growing accustomed to cashless and contactless payment options such as scanning QR codes.
Mags Surtida, first vice president and business group head for credit cards at AUB, expects a quicker adoption of QR Ph as social distancing is now part of the new normal.
"With the full implementation of QR Ph, more unbanked Filipinos, as well as micro and small enterprises, will be able to join the formal financial system as QR Ph will enable them to carry out electronic fund transfers and digital payments with greater ease," Surtida said.
Meanwhile, the BSP has awarded an electronic money issuer (EMI) license to CIS Bayad Center, authorizing the company to deliver e-wallet services through its newly revamped all-in-one pera transaction app, Bayad.
The accreditation allows the company to convert consumers' cash into e-money that they can use to transact online to pay bills, remit money, purchase mobile load, and shop for products and services in partner merchant stores. In addition, customers can withdraw and add money to their Bayad wallets through online bank transfers and over-the-counter Bayad Centers.
Bayad App customers can soon expect to pay over 1,000 types of bills – from utilities, insurance, government contributions and services, and more – a service that has long been enjoyed by payers transacting through Bayad's over 45,000 physical touchpoints nationwide.
Other valuable services such as QR payments, rewards, insurance, savings accounts, personal loans and credit scoring will also be enabled.
Bayad president and chief executive officer Lawrence Ferrer said the EMI license from the BSP allows the company to further elevate the financial experience of Filipinos.
"The Bayad App and Bayad Online, provide a seamless and convenient way of paying and managing funds. Customers will have peace of mind our products are built with reliable security features that will protect customer data and transactions, consistent with our brand's #TatakSigurado commitment" Ferrer said.