China Bank Q1 profit hits P3.6 billion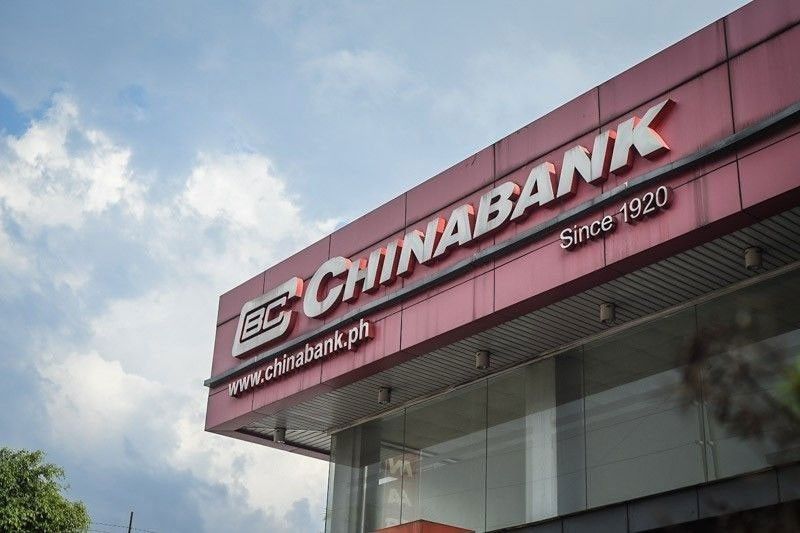 MANILA, Philippines — China Banking Corp. improved its earnings by 61 percent to P3.6 billion in the first quarter despite the sharp increase in provisioning for potential loan losses amid the ongoing COVID-19 pandemic.
China Bank president William Whang attributed the positive results to the continued support of customers and dedication of its employees.
The sustained profitability translated to a higher return on equity of 13.4 percent from 9.2 percent and a return on assets of 1.4 percent from 0.9 percent.
Amid the economic downturn, Whang said China Bank continued to post strong growth in its core businesses to provide higher pandemic-related buffers and to keep the growth of operating expenses moderate despite adjusting priorities for expenses amid the global health crisis.
Likewise, the bank was able to absorb the one-time impact of Republic Act 11534 or the Corporate Recovery and tax Incentives for Enterprises (CREATE) Law on deferred tax assets that amounted to P507 million.
China Bank's net interest income increased by 16 percent to P9.2 billion in the first quarter mainly due to the 52 percent drop in interest expense, resulting to an improved net interest margin of 4.2 percent from 3.8 percent in the same period last year.
The bank's fee-based income amounted to P3.6 billion or more than triple last year's P1.2 billion, driven by strong trading and securities gains of P2.2 billion.
During the quarter, the bank allocated P2.2 billion in provision for impairment losses or more than five times the P412 million earmarked in the same quarter last year to address potential loan defaults that may arise from a drawn out pandemic.
This resulted to a consolidated non-performing loan (NPL) coverage ratio of 86 percent, with a corresponding NPL coverage ratio of 100 percent for the parent bank.
China Bank reported that its gross NPL ratio rose sharply to 3.8 percent from 1.7 percent but remained lower than the industry average.
The bank's operating expenses inched up by six percent to P6.2 billion from P5.8 billion, with an improved cost efficiency ratio of 49 percent from 64 percent.
Its loan book slipped by three percent to P572 billion as loan demand remained weak due to the lingering economic uncertainties. It continued to assist customers in raising funds via corporate notes and bonds.
On the other hand, its deposit base inched up by four percent to P817 billion on the back of the 23 percent growth in checking and savings accounts.
Chief finance officer Patrick Cheng said the bank's assets breached the P1-trillion mark, up two percent from last year's P984 billion.
"We will further strengthen our liquidity position, maintain adequate capital, and enhance credit risk management while working with our customers who are severely impacted by the pandemic," Cheng said.
The bank is planning to raise up to P100 billion over the next three years via retail bonds or commercial papers to support its strategic initiatives and expansion program, as well as the country's economic recovery. Last February, it raised P20 billion via the issuance of fixed-rate bonds.
China Bank's total equity jumped by 12 percent to P109 billion, with a common equity Tier 1 (CET 1) ratio of 14.53 percent and total capital adequacy ratio (CAR) of 15.43 percent.