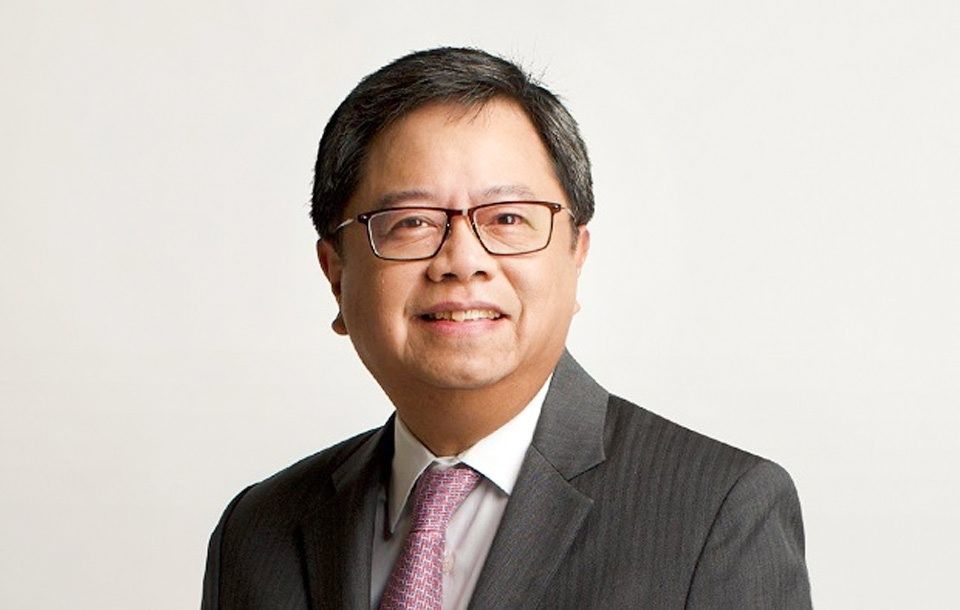 More family time, golf await retiring BPI chief
MANILA, Philippines — Outgoing Bank of the Philippine Islands (BPI) president and chief executive officer Cezar Consing is looking forward to spending more time with family and playing more golf after his retirement.
The soft-spoken head of the Ayala-led bank is looking forward to the simple joys of life such as travelling with his wife once the pandemic situation begins to improve.
"I was hoping to travel with my wife. When our son was growing up, most of our travels revolved around him so maybe we could travel, only the two of us, just where we want, doing just what we want to do," he said.
Consing, who also served as president of the Bankers Association of the Philippines (BAP) and BancNet, leaves an enviable legacy of leadership.
"You know, when I was young, I used to run track and I was reasonably good at it. But on the relay team, I wasn't the final runner. I was always the third runner. And my job was to get the baton from the second runner and pass it on to the fourth runner and put the fourth runner in a place where we could win. And I think that's the role of everybody here at BPI, especially the leaders," he said.
"We have to view ourselves as that third runner, or that second runner that passes the baton to the next person and tries to put the next person in a position to win, because that's how we roll. None of us will be the final answer. Each and every one of us will be that third runner, passing the baton to the next person, putting him or her in a position to win," Consing said.
Consing spent 40 years of his professional life in the financial sector starting as management trainee in BPI's corporate planning department in 1981 until he became the bank's youngest assistant vice president in 1985. He then moved to JP Morgan & Co. in Hong Kong and Singapore from 1985 to 2004 and served as a partner at The Rohatyn Group from 2004 to 2013.
Consing found his way back to BPI after being appointed president and senior managing director of Ayala Corp. in 2013. He was a gamechanger who embraced risks and transformation that enabled the region's pioneering bank to become the country's leader in digital banking services.
"I think, for Filipino bankers, this is the best banking job in the country. And if you're thinking of retiring as a banker, you might as well end it running what I think is the best bank in the country. It's the ideal way to retire," Consing said.
Consing believes the future is always ripe with possibilities as BPI has maintained its premium valuation and become the leader in digital banking services during his tenure.
"Digitalization will allow us to become more financially inclusive by increasing engagement with small and medium scale enterprises and the lower-middle and lower income customer segments," he said.
He also led the banking sector in its campaign on cybersecurity and focus on environmental, social and governance projects.
"When I look at good leaders, what comes across is their ability to make a positive impact, their ability to make a difference, their ability to move the needle. Good leaders don't sit on their titles. They're not feudal. They do not necessarily love the title; they love the job. They want to make a difference. And they show a bias toward action, they show integrity, they show high energy, and they show an amazing level of expertise and competence," he said.
Among other milestones under his leadership is the launch of BPI's micro finance bank, BPI Direct BanKo Inc. in 2017 to empower self-employed micro-entrepreneurs (SEMEs) with expert financial advice and solutions that promote the growth and expansion of their enterprises.
In 2019, BPI launched its expanded sustainable development finance program consolidating the bank's financing activities for renewable energy, energy efficiency, climate resilience and agriculture in response to the increasing need for creating sustainable businesses across all industries.
"I'm hoping that BPI emerges over time as the Philippine banking champion. And that means we're inclusive. That means it is easy to access us because we're digital and modern. That means we care for our customers and our people," Consing said.