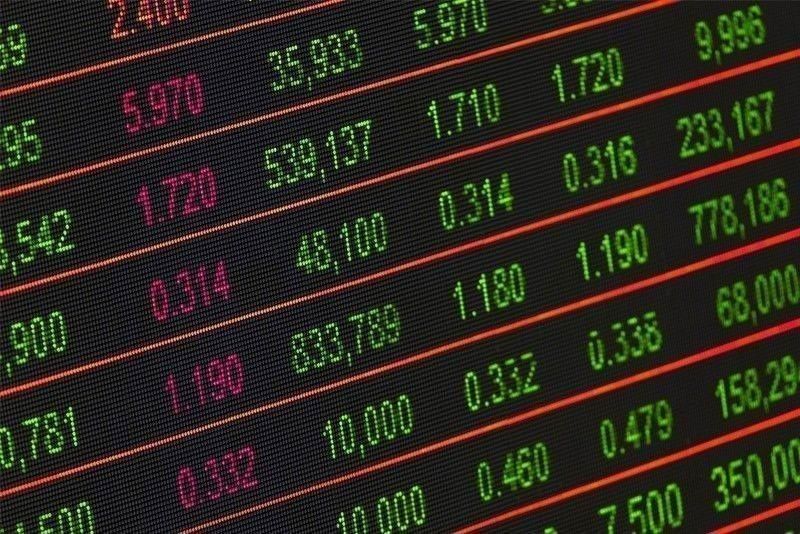 The benchmark Philippine Stock Exchange index finished at 6,523.21, up 65.42 points or 1.01 percent.
Pixabay
Index halts skid on last-minute bargain hunting
MANILA, Philippines — Local stocks rallied at the close of trading yesterday to halt a three-day skid, prompted by bargain hunting on select issues, traders said.
The benchmark Philippine Stock Exchange index (PSEi) finished at 6,523.21, up 65.42 points or 1.01 percent.
Likewise, the broader All Shares barometer gained 30.81 points or 0.77 percent to close at 3,984.62.
Among the sectors, banks led gains after Moody's raised its outlook for the nation's banking system to stable from negative on expectations a mild economic recovery will support the operating environment.
"Local market was fluctuating between gains and losses throughout the session before snapping its three-day lose streak on last-minute buying. Net foreign selling persisted for the ninth straight session with P711 million, value turnover was muted with P4.7 billion," AB Capital Securities said in a market commentary.
"The PSEi ended higher after bouncing off its immediate support level of 6,440 level in the previous trading session. There was minimal trading at the beginning of the session as the sentiment remains subdued due to the potential escalation of the health crisis," said Chris Mangun of AAA Equities.
Despite the higher close, prices were mainly flat with a slight negative bias throughout the day.
But Mangun said it is worth noting there is a lack of selling pressure.