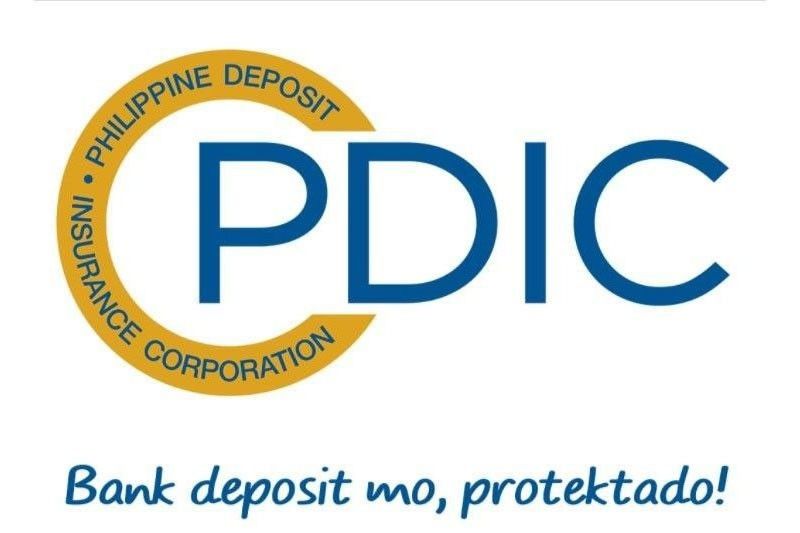 Logo of the Philippine Deposit Insurance Corp.
http://www.pdic.gov.ph/
PDIC grows deposit insurance to P216 billion
MANILA, Philippines — State deposit insurer Philippine Deposit Insurance Corp. (PDIC) has expanded its Deposit Insurance Fund (DIF) by 10.3 percent to P216.85 billion as of the end of last year from P196.52 billion in 2019, the Department of Finance (DOF) said yesterday.
The DIF, which represents PDIC's overall capacity to settle deposit insurance claims in the event of bank failures, reached this level as of the fourth quarter of last year.
The increase resulted in an adequacy level of 6.91 percent in terms of ratio to the banking system's estimated total insured deposits, above the minimum target of 5.5 percent for 2020.
The DIF consists of reserves for insurance losses of P193.64 billion, retained earnings of P20.21 billion, and Permanent Insurance Fund of P3 billion.
PDIC also reported that it was also able to settle all of the 7,072 valid deposit insurance claims from banks that closed last year within its target turnaround time.
Dominguez said PDIC's record of performance has been "marked by the prudential management of the deposit insurance fund and the prompt settlement of deposit insurance claims."
Out of the total deposit insurance claims involving 7,072 deposit accounts in five banks closed in 2020, 6,733 accounts involved deposits of P100,000 and below, while 339 were for deposits with balances of more than P100,000.
Tan said PDIC aims to continue the prompt settlement of deposit insurance claims by expanding to digital payment platforms this year, including Instapay and the multi-channel disbursement facility of a government bank.
He said the corporation would also strive to maintain or improve on the 90 percent satisfaction rating it received from clients and other stakeholders last year.
As liquidator of closed banks, the PDIC was also able to cut its non-cash portfolio by reducing its closed bank loans by 12,502 accounts last year, exceeding its target of 12,121 accounts for 2020.
It disposed of 709 real property assets in 2020, an accomplishment rate of 129 percent over its goal of 549 for the year.
PDIC also successfully maintained in 2020 its ISO 9001:2015 certification for claims settlement operations, assessment of member banks, real property disposal, loans management and examination of banks, including support processes.
To support the government's pandemic response efforts and comply with the provisions of the Bayanihan 1 and 2 laws, PDIC extended the statutory deadlines for filing of deposit insurance and creditors' claims; granted relief measures to lessees, borrowers and property buyers and swiftly addressed the settlement of special claims.