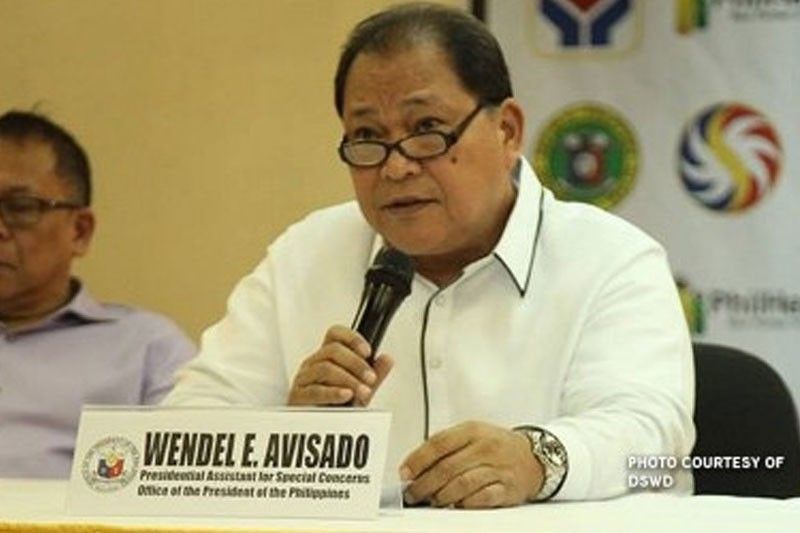 He said finding new sources of funding has become more imperative in the event other regions may also have to be placed under Enhanced Community Quarantine as COVID-19 cases continue to rise.
pna.gov.ph/DSWD
Austerity measures mulled to fund subsidies
MANILA, Philippines — Implementing austerity measures is being considered among other measures to possibly fund a supplemental budget for subsidies to lockdown-affected families and the Bayanihan 3 stimulus package, Budget Secretary Wendel Avisado said yesterday.
He said finding new sources of funding has become more imperative in the event other regions may also have to be placed under Enhanced Community Quarantine (ECQ) as COVID-19 cases continue to rise.
Palace spokesman Harry Roque said the government would have to ask Congress for supplemental funds if the strict quarantine enforced in NCR and nearby provinces would be extended beyond April 11.
The release of P22. 9 billion as financial assistance for low-income households in the National Capital Region (NCR) and the provinces of Bulacan, Cavite, Laguna, and Rizal — collectively known as NCR Plus.
Lawmakers also called for a special session to pass the Bayanihan 3 stimulus package that requires P420 billion in funding to extend subsidies to small businesses, and provide cash assistance to low-income households as well as workers in the agriculture and fisheries sector.
Avisado said while the economic team agrees with the need for a supplemental budget and the new economic stimulus law, it is first looking into domestic sources of funding that can be mobilized for pandemic response to limit borrowings.
"We are also working it out at the executive department, an executive order for the observance of austerity measures most likely to use some of the funds that are available at the moment from national government agencies and GOCCs and those that can be generated by the DOF.
"We are looking at the appropriate amount that the Department of Finance can raise and those that we can gather from the available funds of the national government agencies to help finance Bayanihan 3," he said.
Austerity measures are characterized by reductions in government spending and increases in tax revenues or both.
"Most of it really, will be taken from the non-essential items and programs that may now be channeled to address the continuing effect of the pandemic such as budgets of seminars and travel expenses. And some of the projects that have been lined up and not yet implemented," said Avisado.
However, he said the economic team would make sure that the Build, Build, Build infrastructure development program would not be affected.
In financing aid for those affected by mobility restrictions, Avisado wants to limit the use of funds obtained through loans because it may hurt the country's credit standing.
"We need to maintain our level of spending and avoid as much as possible, contracting more loans because it can affect our credit rating. And if our rating is not good, the interest rate will be very high," he said.
The Philippines has set a cap for its debt as a proportion of economic output to 60 percent of the gross domestic product (GDP) coming from 39.5 percent at the start of 2020 and the present 54 percent.
The economic team met yesterday with representatives of credit rating agency S&P to discuss current developments.
Avisado said during the meeting, representatives of S&P were "enlightened" about the current situation and kept informed about the effective use of government resources.