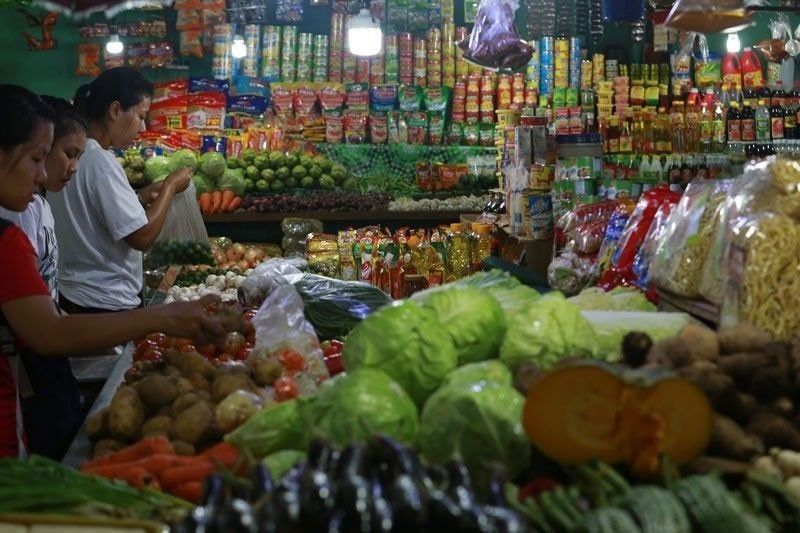 Union Bank chief economist Ruben Carlo Asuncion said inflation likely hit five percent in March and may peak in May before declining for the rest of the year.
The STAR/Michael Varcas, file
Inflation seen higher in March
MANILA, Philippines — Inflation likely accelerated further in March after quickening to a fresh two-year high of 4.7 percent in February, top bank economists said.
Union Bank chief economist Ruben Carlo Asuncion said inflation likely hit five percent in March and may peak in May before declining for the rest of the year.
He said the bank sees inflation averaging 4.9 percent this year from 2.6 percent last year amid higher prices of oil and food, particularly meat, due to supply-side shocks caused by weather-related disturbances and the African swine fever (ASF).
Asuncion also said the Bangko Sentral ng Pilipinas (BSP) is in no rush to tweak its accommodative policy stance.
"Like all other Asian emerging market economies, the BSP will not deviate from its current monetary policy stance," Asuncion said.
Alvin Joseph Arogo, vice president and head of research at Philippine National Bank, also expects inflation to peak at five percent in March and remain above four percent until June, driven by higher consumer price index (CPI) growth for food and transport.
"This is based on two key assumptions that lawmakers will approve in April the Department of Agriculture's proposal to temporarily reduce tariffs on imported pork and crude prices will not surge near the $80 per barrel level," Arogo said.
The last time inflation reached five percent was in December 2018 at 5.1 percent.
For his part, ING Bank senior economist Nicholas Mapa said inflation likely settled at 4.9 percent in March and may peak in April or May due to relatively elevated food costs and base effects, especially for fuel costs.
"Food inflation together with higher transport costs will exert upward pressure on headline inflation. Meanwhile, downward pressure on the headline print will come from disinflation in rental costs and deflation in other services, clear signs of a fragile domestic economy as demand side pressures remain modest," Mapa said.
Mapa said that no less than BSP Governor Benjamin Diokno indicated that the reflation story was not apparent in the Philippines as the economic recovery is in its nascent stages, ruling out any need to hike policy rates at this stage in the game.
Security Bank chief economist Robert Dan Roces said inflation likely accelerated to 4.8 percent with a forecast range of 4.7 to 5.1 percent for March.
Roces said food prices generally tracked lower last month, based on price monitoring reports from the Philippine Statistics Authority (PSA). Meat and pork retail prices remained steady on average due to the price ceiling, but vegetable and fish prices have gone down with the latter benefitting from the lifting of the annual three-month fishing ban imposed by the Bureau of Fisheries and Aquatic Resources (BFAR).
On the other hand, Roces said local oil companies implemented cuts in pump prices for most of the month to reflect global oil price movements amid renewed spikes in COVID-19 cases that dragged down crude oil markets.
"We expect headline inflation to be elevated this year and average five percent, with the threat of forward inflationary pressures mostly emanating from commodity prices led by oil that could see a resurgence of upward movements should major economies reopen again; and this is on top of the low base effects from 2020," Roces said.
Just like the BSP's Department of Economic Research (DER), Rizal Commercial Banking Corp. chief economist Michael Ricafort said inflation likely eased to 4.6 percent in March from 4.7 percent in February, but could still peak in the latter part of the second or third quarters at more than five percent.