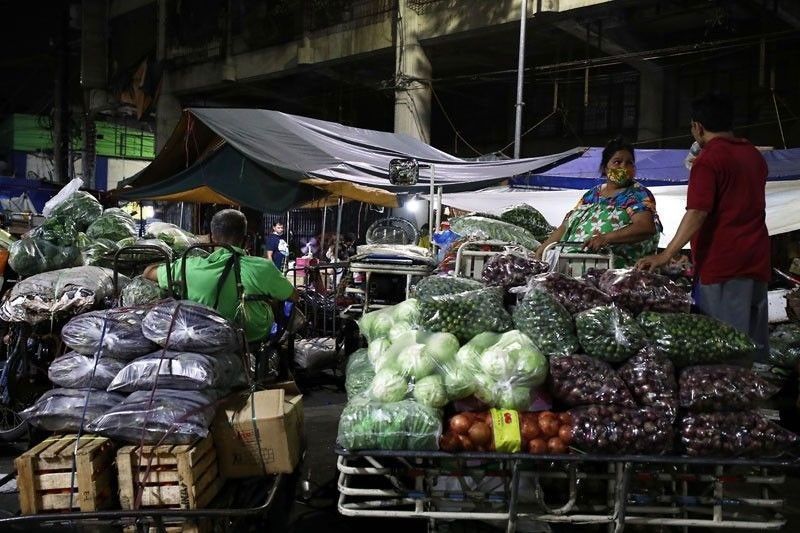 Nalin Chutchotitham, economist for the Philippines at Citi, said inflation may average 4.2 percent this year on the back of higher oil and food prices.
Miguel De Guzman, file
Citi raises inflation forecast to 4.2%
MANILA, Philippines — Global banking giant Citi raised anew its inflation forecast for the Philippines, expecting the consumer price index (CPI) to breach the two to four percent target of the Bangko Sentral ng Pilipinas (BSP).
Nalin Chutchotitham, economist for the Philippines at Citi, said inflation may average 4.2 percent this year on the back of higher oil and food prices.
"While we have raised inflation forecasts, we continue to expect inflation to ease in the second half, partly due to waning base effects of transport services from July 2020," Chutchotitham said.
Inflation quickened to a two-year high of 4.7 percent in February from 4.2 percent in January, driven by higher oil and food prices.
"But the speed and magnitude of the normalization in food inflation would be key for the general price pressures, inflation expectations and future monetary policy responses," Chutchotitham said.
In an earlier report, Citi said government authorities have taken steps to ease the shortage problems by extending low tariffs for chicken meat imports, increasing imports and controlling the African swine fever outbreak.
"Indirect impact from transport fares is an upside risk, but we note that fares have already been hiked due to limited supply since July, and may ease with greater reopening," Chutchotitham said.
Citi sees ample reasons for the BSP to keep a low interest rate regime as high unemployment should keep wage inflation in check, a gradual reopening of the economy poses no demand-driven price pressures, and a relatively stable peso suggests manageable imported inflation.
"Given a weak economic recovery and potential easing of food supply issues in the coming months, we expect the BSP to look through temporary inflation target breach," Chutchotitham said.
Meanwhile, BSP Governor Benjamin Diokno said the spike in inflation caused by supply-side shocks does not warrant any monetary action as authorities are likely to maintain an accommodative stance to help the economy recover from the pandemic-induced recession.
To soften the impact of the pandemic on the economy, the central bank unleashed P2 trillion into the financial system and emerged as one of the most aggressive central banks in the world.
As part of its COVID-19 response measures, the BSP slashed interest rates by 200 basis points to an all-time low of two percent, lowered the reserve requirement ratios for banks, extended loans to the national government, bought government securities in the secondary market, among others.
"We have deployed something like P2 trillion of liquidity measures that has yet to be absorbed by the market. To me, because of the risk aversion of banks and the lack of confidence of consumers and investors," Diokno said in an interview with ABS-CBN News Channel.
The BSP expects inflation to average four percent this year before easing to 2.7 percent next year.