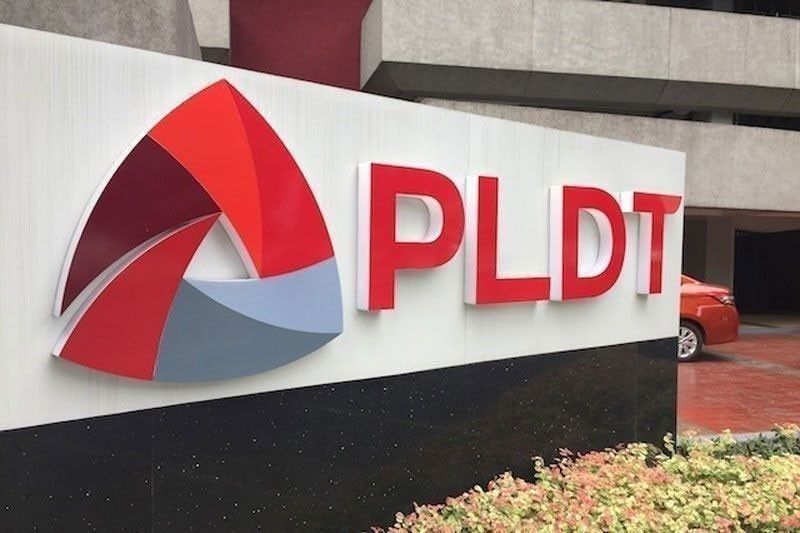 PLDT posted a four percent year-on-year increase in its core income to P28.1 billion in 2020, while reported net income jumped eight percent to P24.3 billion.
STAR/File
PLDT core profit up 4% to P28.1 billion
MANILA, Philippines — Telecommunications giant PLDT Inc. expects growth to continue this year after capping off 2020 with higher income and all-time-high service revenues amid the challenges of the pandemic.
PLDT posted a four percent year-on-year increase in its core income to P28.1 billion in 2020, while reported net income jumped eight percent to P24.3 billion.
Consolidated service revenues rose nine percent last year to P171.5 billion – the highest full year revenue in the company's history, surpassing 2019's P157.7 billion.
PLDT attributed the surge in service revenues in 2020 to the sustained demand for data and broadband across its major revenue streams namely consumer wireless, enterprise and home broadband.
"Despite PLDT's stellar performance, it is with great relief that we put 2020 behind us. It is tempting to say that we have seen the worst but 2021 comes with its own set of challenges – a worrisome economic outlook, prolonged uncertainty on the pandemic with possible new waves, mutations and a delayed vaccine rollout and of course, the entry of heightened competition from both new and current players," PLDT chairman, president and chief executive officer Manuel V. Pangilinan said.
"But with confidence built on how we not only weathered but thrived despite the 'year from hell' that was 2020, we anticipate more growth in 2021," he said.
On the back of an expected sustained demand for its data and broadband services, Pangilinan said the company is expecting a high single digit increase in consolidated service revenues and a telco core income in the vicinity of P29 billion to P30 billion this year.
The highest percentage growth in revenues is eyed to come from the home fixed broadband which will be high double digit, followed by both wireless and enterprise side which are seen growing by high single digits, respectively.
With the expected commercial launch of Dito Telecommunity next week, PLDT chief revenue officer and Smart Communications Inc. president Alfredo Panlilio said the company would be monitoring what the new major player will be doing and would act accordingly.
"We view competition always as a threat. But for them to compete really hard with us, they'll have to have a network that is really working on the ground. But we don't belittle any competition," Panlilio said.
Smart Communications Inc. next generation technology solutions advisor Joachim Horn, however, said it would take Dito a long time to catch up with its established competitors.
"It's not easy to roll out a network in no time. Even if it took them one year longer to come from where they are now, 1,600 sites compared to more than 10,000 sites of both competitors of Dito shows you the strength of their network compared to ours," Horn said.
"So I would not be too concerned about Dito because we will be always ahead of our network, and we will not stop looking everyday to how we are performing. We are not done by no means. We are happy with the progress, but not satisfied with where we are," he said.
Meanwhile, Pangilinan yesterday indicated that he may be relinquishing his president and CEO post in the company soon.
"I am not the type who would cling to power, to perks. I am not the type who would do that and I do intend to relinquish. There is always a time to give up and I think that time is soon," he said.
Pangilinan took over the president and CEO position in PLDT after the retirement of Napoleon Nazareno in late 2015.
In 2017, Pangilinan said PLDT had started a market scan of individuals who can serve as the company's new CEO, and was targeting to name a new head of the telco giant by 2018.
In 2019, he said the company's search for a new president and CEO may have to wait a little longer.