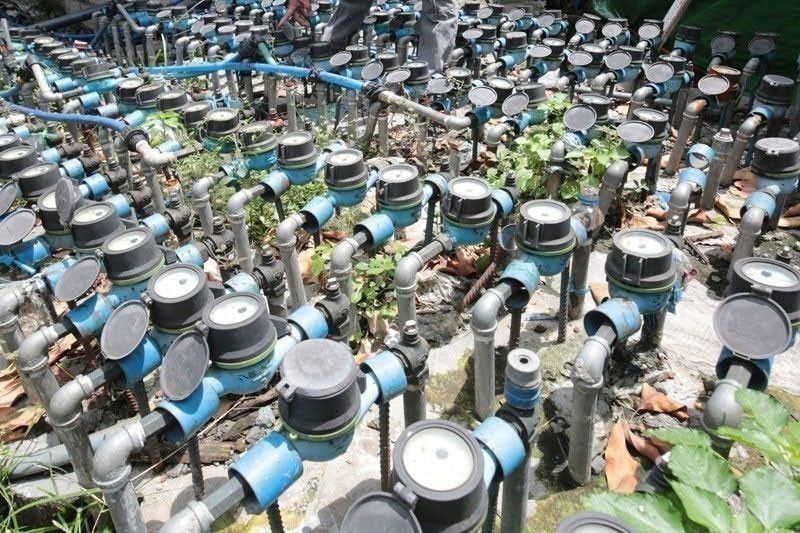 In a disclosure to the Philippine Stock Exchange, Manila Water said earnings in 2020 amounted to P4.5 billion, lower than the P5.5 billion registered in the same period the prior year.
STAR/ File
Manila Water profit dips18% to P4.5 billion last year
MANILA, Philippines — With contributions from its domestic units drying up due to the pandemic, Manila Water Co. Inc. reported an 18 percent decline in net income last year.
In a disclosure to the Philippine Stock Exchange, Manila Water said earnings in 2020 amounted to P4.5 billion, lower than the P5.5 billion registered in the same period the prior year.
"This was driven by lower contribution from domestic subsidiaries due to the impact of COVID-19 pandemic, as well as one-off recognition of additional estimates for probable losses across the group," Manila Water said.
Consolidated operating revenues similarly declined by 2.4 percent to P21.1 billion last year, driven by lower input from the domestic subsidiaries, specifically Estate Water and Boracay Water.
"The relatively flat revenue contribution from the east zone concession was partially offset by lower revenues from other domestic subsidiaries and lower other operating income which decreased by 46 percent largely as a result of lower supervision fees from Estate Water," Manila Water said.
For the east zone concession, net income dropped seven percent in 2020 to P4.67 billion from P5.02 billion in 2019, driven primarily by the impact of the recognized impairment loss in the company's investment in Manila Water Total Solutions Corp. amounting to P755 million
Despite the decline, the east zone concession registered a three percent increase in billed volume last year to 506 million cubic meters from 494 million cubic meters in 2019.
The company attributed this to favorable raw water levels and its resilient service performance even under the imposed strict community quarantine restrictions.
Outside the Manila concession, Manila Water, Philippine Ventures Inc. registered a net loss of P480 million, due to, among others, a slowdown in projects of Estate Water, as well as lower income from Boracay Water as tourist arrivals dropped due to the pandemic.
Manila Water Asia Pacific, which houses Manila Water's international investments in the region, also posted a P371 million net loss in 2020, mainly due to the recognition of additional expenses in relation to its investments in Cu Chi, Saigon Water and East Water.
Consolidated cost and expenses of Manila Water declined 13 percent last year to P8.3 billion from P9.6 billion in 2019.
This was mainly due to a 25 percent decline in overhead costs which was attributed to the one-off expenses in 2019, such as the P534-million penalty imposed by the Metropolitan Waterworks and Sewerage System and other additional expenses.
Direct costs also declined 11 percent to P3.7 billion, driven by lower septic sludge disposal and repairs and maintenance due to postponement of activities during the enhanced community quarantine.
This decline, however, was partially offset by the higher power, light and water expenses due to higher supply coming from the Cardona Water Treatment Plant and deep wells which operate at a higher production cost, as well as higher direct cost in some domestic subsidiaries.
In a separate disclosure yesterday, Manila Water said Aqua Centro MWPV Corp. (ACMC), a wholly owned subsidiary of Manila Water Philippine Ventures, Inc., signed a P233-million term loan facility with the Bank of the Philippine Islands.
The loan will be used to partially finance ACMC's capital expenditure projects.
Manila Water covers the east zone which encompasses parts of Makati, Mandaluyong, Pasig, Pateros, San Juan, Taguig, Marikina, most parts of Quezon City, portions of Manila, as well as several towns in Rizal.