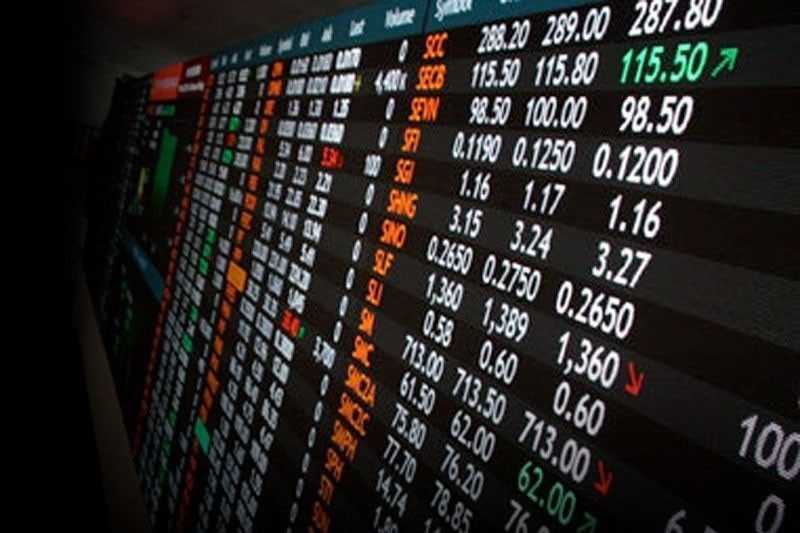 The PSEi corrected higher last week, up 38.91 points or 0.6 percent to close at 6,794.86 on Feb. 26.
STAR/ File
PSEi may trek higher this week
MANILA, Philippines — Share prices are expected to trek higher this week with immediate major resistance from 6,920 to 6,970 level, analysts said.
This level serves as an important gateway prior to further upside versus a potential retest of the 7,159.11 posted on Feb. 10, according to Rizal Commercial Banking Corp. chief economist Michael Ricafort.
The PSEi corrected higher last week, up 38.91 points or 0.6 percent to close at 6,794.86 on Feb. 26.
Ricafort said there are several factors affecting market volatility.
These include the scheduled arrival of the 600,000 Sinovac COVID-19 vaccine doses, the vaccine rollouts, progress on the country's major reform measures, especially on the CREATE Bill, among other factors, Ricafort said.
External catalysts, meanwhile, include slight declines in the US stock markets, movements in global crude oil prices, increased COVID vaccine rollouts at more than 225 million globally that partly resulted in some easing of new COVID-19 cases in the US and in some countries worldwide and recent moves to fast-track US President Joe Biden's large stimulus package worth $1.9 trillion.
Week-on-week, the PSEi closed lower for the third straight week, down 131.55 points or 1.9 percent.
2TradeAsia Research Team, for its part, said the past few market sessions have been characterized by wild intraday swings even for steady-state blue chips, hinting at the market's generally fragile direction.
"The next big impetus, as we have repeatedly stressed, will be on the national vaccination drive, pending any headline on that front, expect volumes to cycle toward speculative second and third liners as broad market uncertainty may likely push funds to make quick in and out trades," it said.