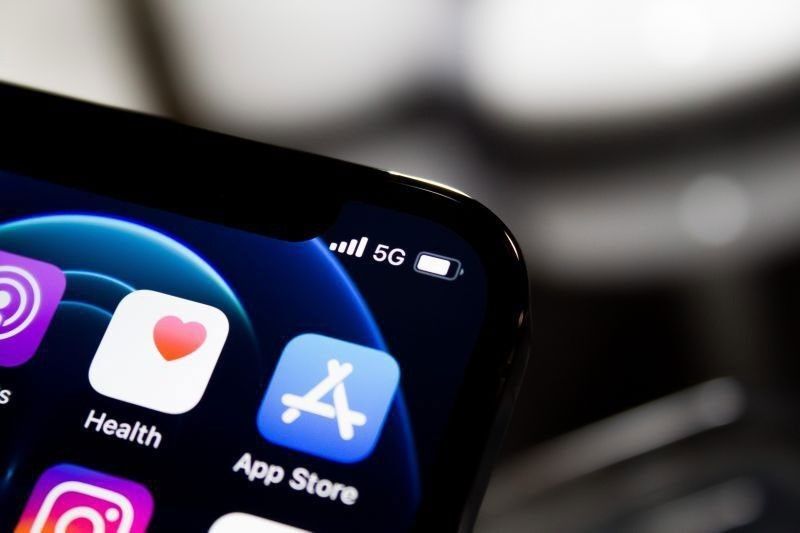 Stock image of 5G phone.
James Yarema via Unsplash
PLDT, Smart claim most extensive 5G reach
MANILA, Philippines — Telco giant PLDT Inc. said it has the widest 5G network in the country after expanding its reach to more areas nationwide.
PLDT's wireless arm Smart Communications Inc. has fired up more than 1,400 5G sites, which the company claims is "by far the most extensive in the country."
5G service is now available in Benguet, Misamis Oriental and Zamboanga Sibugay.
These are in addition to 5G sites deployed in all of Metro Manila's cities and municipalities, as well as in the provinces of Bulacan, Cavite, Laguna, Pampanga, Rizal, Cebu, Iloilo, Aklan and Davao.
Mario Tamayo, head of technology for PLDT and Smart, said network investments over the past years have allowed PLDT and Smart to level up customer experience using the latest technologies available.
"Just as we have invested in providing our customers with the best mobile data experience, we are ramping up our 5G rollout and continuing to expand our LTE – both of which are powered by our fiber network – to provide our subscribers an even better experience," Tamayo said.
"As we expand our 5G network presence across the country, we are also bringing the possibilities of 5G, such as faster speeds and lower latency for streaming high-resolution videos and playing online mobile games, closer to more Filipinos. Through this, we are also opening the doors to more possibilities of 5G that we have yet to imagine," he said.
5G is the latest in wireless technology that promises faster speeds, higher bandwidth and more stable internet connection compared to 4G.
Smart is partnering with device manufacturers like Samsung, Huawei, OPPO, vivo and realme to make 5G devices more accessible to its customers.