E-wallet transactions more than triple
February 15, 2021 | 12:00am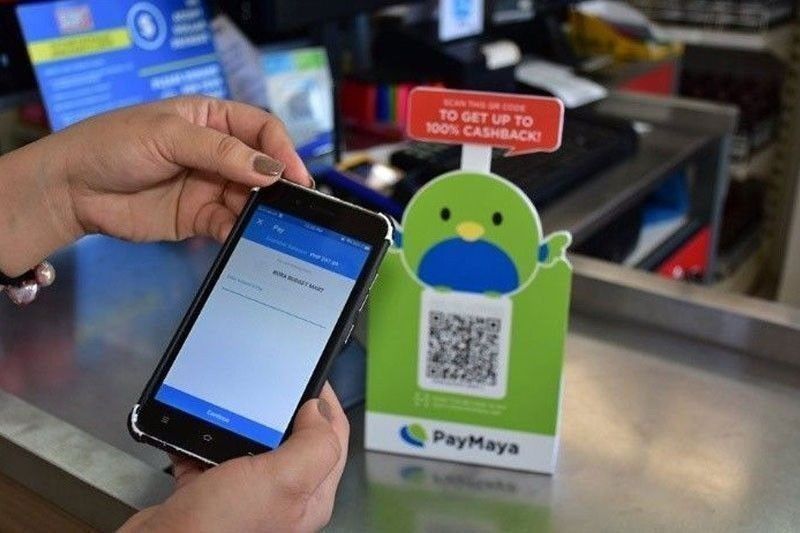 MANILA, Philippines — Electronic money transactions processed by fintech companies led by PayMaya and GCash more than tripled as the shift to digital payments from the traditional mode of cash transactions accelerated amid the global health pandemic, according to the Bangko Sentral ng Pilipinas (BSP).
Melchor Plabasan, director of the Technology Risk and Innovation Supervision Department at the BSP, said the value of transactions processed by non-bank electronic money issuers (EMIs) reached P974.1 billion from January to September last year, 235.5 percent higher than the P290.3 billion recorded in the same period in 2019.
This resulted from a 652.5-percent jump in volume to 829.3 million from 176.8 million due to the digital initiatives of EMIs to effectively reach their target markets amid the COVID-19 pandemic.
"Growth will be driven in part by companies continuing to pursue digital transformation and explore new ways to reach targeted market segments," he said.
During the nine-month period, fund transfers accounted for more than half of the e-money transactions processed by fintech companies at 57.2 percent.
This was followed by bills payment with a share of 25.2 percent and merchant payments at 10.9 percent due to mobility restrictions as the country imposed the longest and strictest lockdowns in the world as Luzon was placed under enhanced community quarantine in the middle of March last year.
Plabasan said empowering domestic micro, small and medium-sized enterprises (MSMEs) engaged in e-commerce would be both an end and a means to develop an inclusive digital landscape, conducive for both card-based and other electronic payment channels.
"The spread of e-money products is also expected to continue growing as both merchants and consumers increasingly show confidence in the technology and as mobile phones remain a viable and preferred payment channel. The schemes may vary but are likely to be designed to facilitate small-value payments in retail transactions," he said.
Last year, the central bank's Monetary Board gave 12 fintech companies the green light to operate as non-bank EMIs, bringing the number of non-bank EMIs to more than 30.
These include CIS Bayad Center, Paynamics Technologies, TopJuan Tech, Squidpay Technology, Traxion Pay, TayoCash, Razer Pay Digital, USSC Money Service, WISB PHP, U-Pay Digital Technologies, and Banana Fintech Services.
Aside from PayMaya and GCash, other non-bank EMIs include Alipay Philippines, GPay Network PH, i-Remit, Infoserve, OmniPay, SppedPay, among others.
The e-Conomy SEA 2020 report, "At full velocity: Resilient and racing ahead", by Google, Temasek as well as Bain & Company showed 40 million people in Southeast Asia started using the internet last year alone.
This was opposed to the 100 million new users who joined the prior five years from 2015 to 2019.
The study showed Filipinos spent the most number of hours per day online for personal use at 5.3 hours during the height of the lockdown and 4.9 hours when the lockdown was relaxed.
This was higher than the average 4.1 hours per day spent online for personal use before the containment measures were imposed to slow the spread of the deadly COVID-19.
Under the central bank's three-year digital payments transformation roadmap, BSP Governor Benjamin Diokno has committed to shift half of total retail transactions in terms of value and volume to digital channels by 2023.