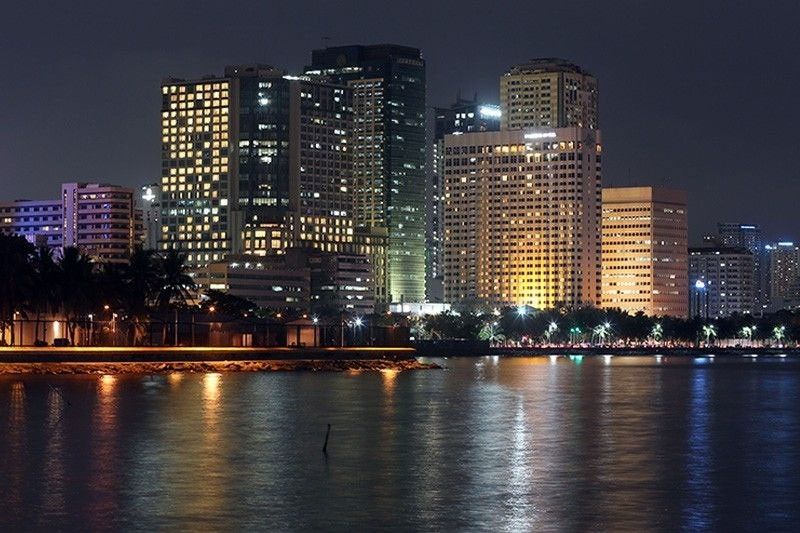 Gross domestic product growth for this year is not expected to exceed four percent, way below government and market expectations of around six to eight percent, said UA&P economics professor Bernardo Villegas.
KJ Rosales
Growth capped at 4% this year
Philippines seen to lag behind in recovery
MANILA, Philippines — The Philippines will not be able to recover swiftly from the pandemic-induced recession this year due to uncertainties particularly on the vaccination program, an economist of the University of Asia and the Pacific (UA&P) said.
Gross domestic product growth (GDP) for this year is not expected to exceed four percent, way below government and market expectations of around six to eight percent, said UA&P economics professor Bernardo Villegas.
"The Philippines is going to be left behind by practically all of our neighbors. We are not going to recover that quickly this year because we have not managed the pandemic very well," he said during a virtual forum.
"No, I don't expect the growth rate for 2021 to exceed four percent. Some people are more optimistic," he added.
The government expects the economy to have contracted between 8.5 and 9.5 percent last year because of the prolonged imposition of quarantines in various regions.
Coming from a low base, growth is seen to bounce back to between 6.5 to 7.5 percent this year and by eight percent to 10 percent in 2022.
Acting Socioeconomic Planning Secretary Karl Chua said recently, however, that the presence of a more contagious COVID-19 strain had not been factored into the revised assumptions made in December.
The economy has so far contracted by an average of 10 percent in three quarters. The government will report the full year economic performance next week.
The country remains under the world's longest continuing lockdown meant to control the spread of COVID-19. Schools are still shuttered and many businesses operate in limited capacity in keeping with social distancing measures.
Villegas said uncertainties would continue to prevail well into the first semester beginning with the possibility of the wider spread of new COVID-19 variants in the country.
The first case of the more contagious UK variant had recently been detected in the country.
Issues on vaccine supply may also make it possible for viable vaccines to be available only by the last quarter of the year, prolonging restrictions and limiting economic activity, he said.
Recovery, he said, would depend largely on how businesses will be able to make the necessary adjustments to cope with the still challenging environment particularly on the technological front.
"In 2021, businesses will have to continue fine-tuning every technology related to the digital world that is indispensable in the new reality," said Villegas. "Even if we go back to the office, we will continue to depend a lot on digital technology.
With increased technology takeup, several sectors will naturally see radical changes like in the education sector.
With jobs increasingly digitalized, many traditional programs are expected to die out as workers demand short courses that will immediately boost their employability.
"In education, there will be innovations in enabling people to acquire new skills not through the route of formal education. A lot of people will be looking for short courses to gain skills that will make them employable," said Villegas.
Amid the still diminished domestic demand, inflation is seen to be benign at around two percent, causing less challenge to purchasing power.
Feeble demand is expected to receive a boost this year from the recovery in remittances from Filipino workers overseas alongside the recovery in host countries.
Toward the end of 2020 leading up to the holiday season, OFW remittances have picked up, in keeping with tradition for Filipino workers overseas to send more to families in times of crisis.
Villegas said it is expected that OFW remittances may have declined by only around one percent in 2020 despite the unprecedented global crisis and massive job shed worldwide.
"That is an area that we can be optimistic in 2021," said Villegas.
Beyond 2021, hiring of Filipino professionals maybe increased as the global economy slowly recovers.
He noted that several German and Japanese organizations have been sending language tutors to the country for Filipino nurses, caregivers and teachers bound for their countries.
"Soon they are poised to import a lot of our workers. We can maintain our remittances," he said.
Agriculture remains a sunrise industry as demand for food deliveries continue to grow amid the pandemic.
"The most important part are where we will have to spend time on in 2021 to prepare for the recovery in 2022 is agriculture," said Villegas
"Agribusiness is the number one sunrise industry. That is where we should give all our support."
Revamping all levels of agriculture from farming, warehousing, harvesting, cold storage, and processing will enable the country not only to support domestic demand but also eventually compete with other Southeast Asian country in supplying food to China, the world's largest food market.
The domestic BPO-IT sector, which is among the fastest growing in the world, will continue to be among the top growth drivers.
In the months ahead, Villegas said the government would have to be the engine of growth, paving the way for the private sector.
"The government should not hesitate to borrow, because we still have the leeway" he said, particularly for the infrastructure sector.