AUB to focus on IT platforms
December 22, 2020 | 12:00am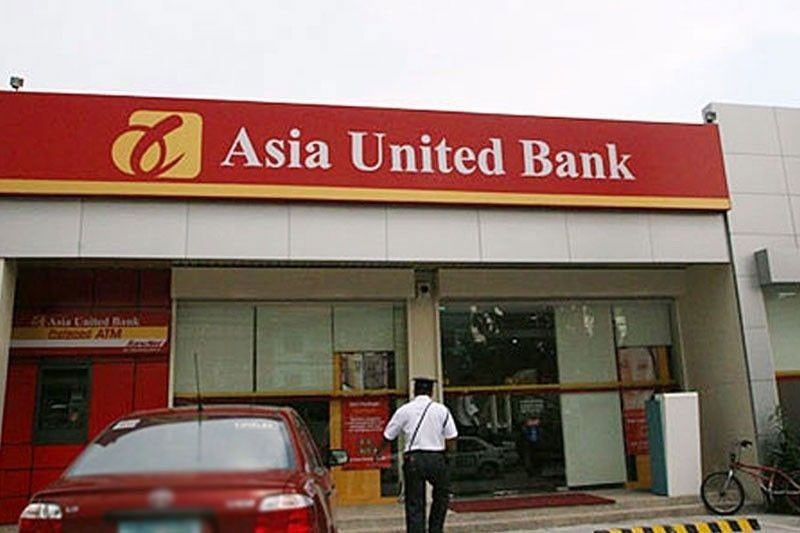 MANILA, Philippines — Rebisco-led Asia United Bank (AUB) is focusing on information technology (IT) platforms to increase its market presence as it obtained an Aa plus credit rating and stable outlook from Philippine Ratings Services Corp. (PhilRatings).
AUB is set to introduce new products and services in the coming years to improve its competitive strength while enhancing the customers' banking experience.
"Going forward, AUB will focus on maximizing returns from existing branches. AUB will continue to rely heavily on IT as the bank continues to develop cost-efficient solutions in response to customer demands," PhilRatings said.
A company rated "PRS Aa" differs from the highest rated corporates only to a small degree and has a strong capacity to meet its financial commitments relative to that of other Philippine corporates. The "plus" further qualifies the assigned rating.
A stable outlook, on the other hand, indicates that the rating is likely to be maintained or to remain unchanged in the next 12 months.
The issuer rating takes into account AUB's very good funding profile, more than satisfactory capitalization, and highly-experienced management and clearly-defined strategy, which are seen to provide sound guidance to the bank amidst challenges due to the pandemic.
AUB's funding profile was more than satisfactory as of end-2019 with deposits accounting for 90.3 percent of total liabilities. The share of current and savings accounts (CASA), which are considered less expensive and more stable funding sources, to total deposits was at 82.3 percent as of end-2019, an improvement from the 75 percent recorded as of end-2018.
In particular, CASA rose by 19.4 percent to P172.9 billion in 2019 from P144.8 in 2018 as a result of the bank's intensified marketing efforts to increase its deposit base, as well as the expansion of the branch network to 267 branches in 2019 from 262 in 2018.
As such, total deposits increased by 8.9 percent to P210.2 billion, while equity to assets ratio stood at 12.5 percent in 2019 from 12.3 percent in 2018. Total equity grew by 13.5 percent to P33.2 billion from P29.2 billion.
Asset growth, which stood at P248ss.8 billion as of end June, on the other hand, was attributable to the continued expansion of the loan portfolio, as well as the addition to financial assets in anticipation of better trading opportunities.
The bank's capital adequacy ratio (CAR) further improved to 18 percent as it continued to manage its risk exposure.