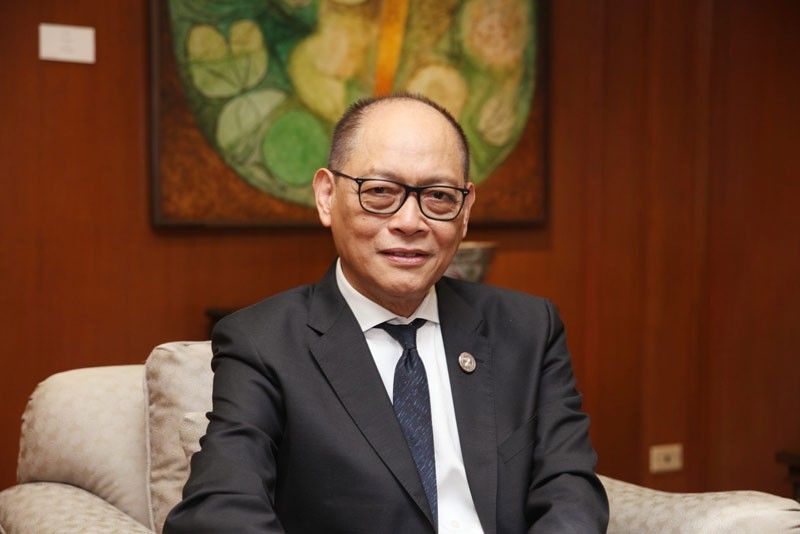 BSP pushes passage of financial reforms
MANILA, Philippines — The Bangko Sentral ng Pilipinas (BSP) is working closely with Congress to push forward key financial sector reforms that support economic recovery and sustained inclusive growth.
During a recent press briefing, BSP Governor Benjamin Diokno presented the central bank's legislative agenda, consisting of five bills that are pending in Congress.
"The BSP's legislative agenda aims to strengthen the financial system, foster financial inclusion, enhance the delivery of financial services, address social issues related to access to financial products and services, and support economic growth amid the pandemic," Diokno said.
Among the reforms being pushed by the BSP is the Financial Consumer Protection Bill, which sets a clear legal mandate and a comprehensive financial consumer protection framework.
It is also working toward the passage of the Bank Secrecy Bill, which gives authority to the BSP to look into bank deposit information under specific circumstances.
Diokno also listed the Agri-Agra Bill which he said would "strengthen rural development by providing a holistic approach that considers the broader agricultural financing ecosystem and community requirements."
The measure seeks to address the challenges faced by the agricultural sector in obtaining access to financing.
He said the BSP is also pushing for the Financial Institutions Strategic Transfer Act (FIST) bill, which will enable financial institutions to free up liquidity for lending to sectors crucial to economic recovery.
The BSP is the main proponent of these four bills.
In addition to these, the central bank also supports the passage of the Government Financial Institutions Unified Initiatives to Distressed Enterprises for Economic Recovery Act (GUIDE).
Diokno said monetary authorities are coordinating with the Department of Finance, Bureau of Treasury, Land Bank of the Philippines and Development Bank of the Philippines, in this regard.
"The BSP remains committed to the immediate passage of these legislative measures. We pursue these structural reform initiatives as we see them providing needed support to the New Economy," Diokno said.
"The BSP regularly conducts consultations and dialogues with lawmakers, technical experts, and concerned stakeholders to ensure that all issues relative to the legislative measures are adequately addressed," he said.