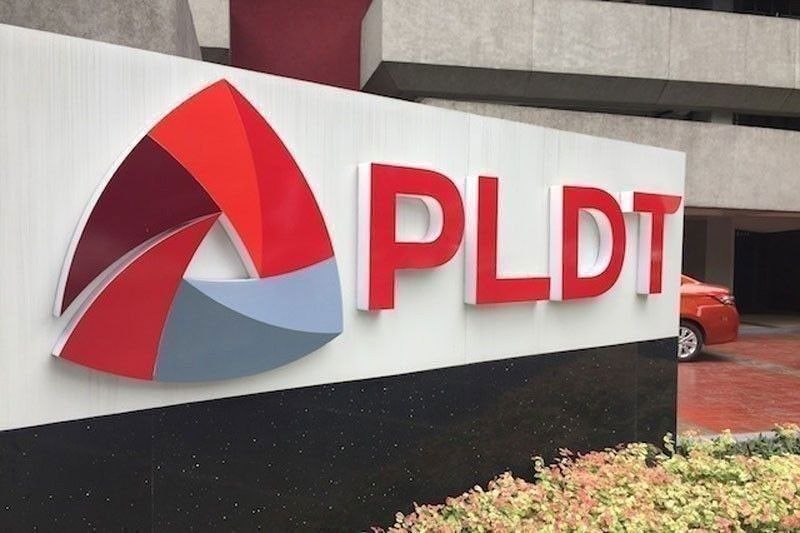 "We are honored to be recognized by the WBA, as it affirms how our technologies can play a significant role in making major contributions to the sustainable development of the country," PLDT chairman and CEO Manuel V. Pangilinan said. "This is the larger mission before us. This is the purpose that drives our organizational will and energy towards sustainability on the triple bottom line of profit, people, and planet."
STAR/File
PLDT leads Asia, ranks 4th globally in digital inclusion
(The Philippine Star) - December 4, 2020 - 12:00am
MANILA, Philippines — PLDT, alongside its wireless arm Smart Communications, emerged as the top company in Asia and emerging markets and fourth out of the Top 100 Most Influential ICT Companies worldwide in the 2020 Digital Inclusion Benchmark (DIB) of the World Benchmarking Alliance (WBA).
The WBA developed the study in close collaboration with an expert review committee of members from the World Bank Group, GSM Association, International Telecommunication Union and more. Stretching across 33 economies worldwide, the benchmark covers digital systems across three industries: telecommunication services; hardware, consisting of the manufacture of digital goods such as end-user devices, network equipment and semiconductors; and IT services, consisting of software applications, data centers, cloud computing and platform services.
"We are honored to be recognized by the WBA, as it affirms how our technologies can play a significant role in making major contributions to the sustainable development of the country," PLDT chairman and CEO Manuel V. Pangilinan said. "This is the larger mission before us. This is the purpose that drives our organizational will and energy towards sustainability on the triple bottom line of profit, people, and planet."
The in-depth analysis tracked how these ICT companies are helping advance a more inclusive digital economy and society. DIB used four measurement areas – access, skills, use and innovation – which are all aligned with the United Nations Sustainable Development Goals (UN SDGs) and informed by research, stakeholder engagement, and related indexes. The WBA then evaluated the companies according to their disclosures, commitments and performance.
WBA lauded PLDT's level of reporting on its economic value generated and distributed, citing it as an example of best practice in the access measurement area. In 2019, the company reported a total of P72.9 billion capital expenditures for network transformation and expansion, P24.9 billion in employee wages and benefits, P6.7 billion in income taxes and payments to regulatory bodies, and P582 million in community investments, all of which are detailed in the PLDT Group's Sustainability Report. PLDT has been reporting environmental, social and governance (ESG) practices since 2015, way before the requirement of the Securities and Exchange Commission (SEC) that all Philippine-listed companies publish its Sustainability Reports for year-end 2019.
The benchmark also commended PLDT and Smart for their libreng tawag (free calls), charging and internet efforts. The group's institutionalized public service program provides communication as aid to the affected communities, local government units, national agencies, non-government organizations, media, and humanitarian agencies in the wake of man-made and natural disasters.
Cutting across various WBA DIB measurement areas is Gabay Guro, PLDT's flagship advocacy program that empowers teachers through seven key pillars – Scholarships, Teachers' Trainings, Classroom Donations, Livelihood Programs, Connectivity and Computerization, Teachers' Tribute Events, and Digital Innovations. WBA cited the 13-old-program specifically for its SHEroes financial literacy project for women educators with Insular Life insurance, trainings that have benefited over 60,000 teachers nationwide, and the free-to-download Gabay Guro app which hosts digital resources and ready-to-use online platforms that are aligned with the Department of Education and Commission on Higher Education curriculum.
Findings from WBA's DIB will be discussed at the annual Accounting for Sustainability (A4S) Summit, to be opened by the Prince of Wales. He established the event in 2004 with the aim of upholding sustainable decision-making in businesses.
Among the Top 100 Most Influential ICT Companies cited in the DIB, WBA chose PLDT to showcase its best practices in digital inclusion and sustainable development at the A4S Summit's Disruptive Technologies session.