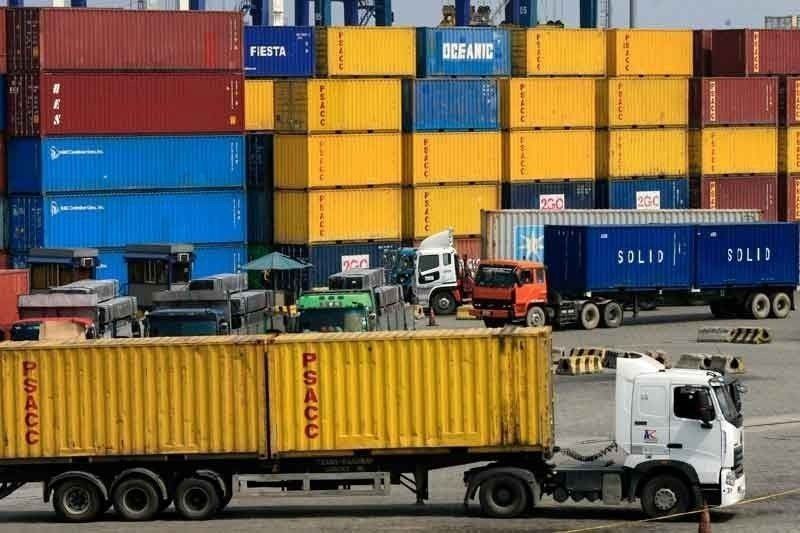 The global port giant has fallen victim to the wrath of the pandemic in recent months due to lower trade activities worldwide.
STAR/File
ICTSI remains optimistic amid pandemic
MANILA, Philippines — International Container Terminal Services Inc. (ICTSI) of tycoon Enrique Razon expects to end the year on a positive note amid the decline in global trade activity brought about by the COVID-19 pandemic.
The global port giant has fallen victim to the wrath of the pandemic in recent months due to lower trade activities worldwide.
ICTSI earlier slashed its capital expenditure plan for the year to approximately $160 million from $270 million
"Volume recovery continues to be constructive, but demand from many parts of the global economy remain challenging," ICTSI senior vice president and chief financial officer Rafael Consing told The STAR.
"That said, we expect to end the year with improved EBITDA margins across the portfolio from cost savings and efficiency, which will result in consolidated earnings closely matching our operating earnings 2019," he said.
ICTSI posted a one percent decline in its net income in the nine months ending September to $184.9 million as revenue from port operations finished 0.3 percent lower year-on-year to $1.10 billion.
For the third quarter alone, however, ICTSI was able to post a 23 percent increase in net income to $69.2 million from $56.4 million in the same three-month period in 2019 as revenue from port operations during the quarter rose seven percent year-on-year to $379.3 million.
The company attributed the improved third quarter performance to improvements in global trade, its diversified portfolio and high levels of customer service.
Despite the present challenges, Consing said ICTSI remains ready for potential acquisitions.
"We continue to search for opportunities to further expand our portfolio," he said.
"To this end, we fine-tuned our capital structure early this year to give ICTSI the flexibility to respond swiftly to special situations or acquisitions that may arise in today's environment and beyond," Consing said.
ICTSI is a publicly listed firm which is in the business of port development, management, and operations. It operates terminals in 19 countries globally.
The company recently signed on to connect its 31 terminals globally to TradeLens, an industry platform supported by blockchain technology that is jointly developed by IBM and Maersk.
Connecting to TradeLens will enable all of its terminals permissioned access to accurate information on cargo movements well in advance of vessel arrivals.