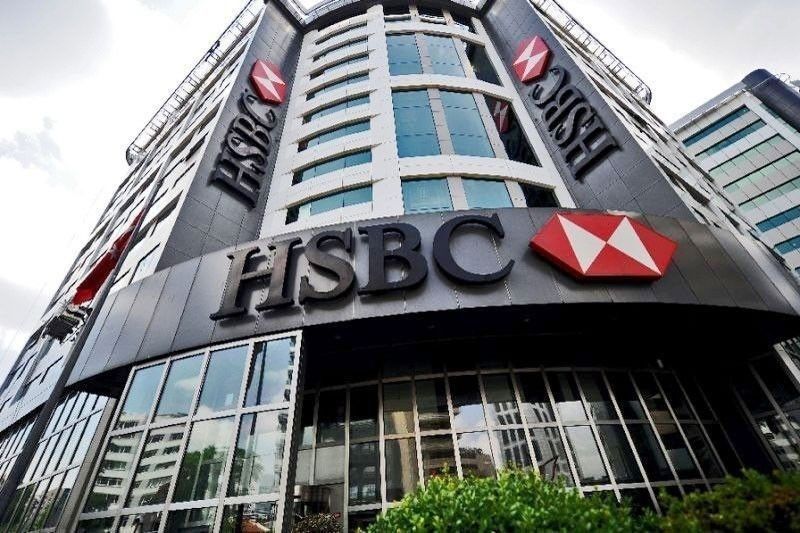 HSBC has transformed into a substantially digital bank as it celebrates 145 years of trade and finance in the Philippines.
AFP/ File
HSBC ramps up digital spending
MANILA, Philippines — British banking giant HSBC is ramping up investments in information technology as consumers continue to shift to digital transactions amid the pandemic.
HSBC has transformed into a substantially digital bank as it celebrates 145 years of trade and finance in the Philippines.
"Enhanced connectivity today translates to doing more online. HSBC is already a substantially digital bank and is on track to spend more in 2020 on technology than ever before," it said.
The British banking giant said investments would go towards further digitizing key retail and wealth platforms and building a new trade services operating model fit for a digital future.
"Customers will benefit from more sophisticated, robust, rapid payment solutions, and easier trade payments. Put simply, they'll see their money deliver more returns, faster," HSBC said.
According to HSBC, an unsustainable recovery would not be a true recovery as global economic rebuild.
"The COVID-19 pandemic is a huge challenge, one that has become an historic opportunity to transform the way we do business," HSBC said.
Recently, HSBC laid out its ambition to align financed emissions – the carbon emitted by customers in our portfolio – to the Paris Agreement goal of net zero by 2050 or sooner.
Globally, it has committed to facilitating between $750 billion and $1 trillion of finance and investment by 2030 to help clients with their low-carbon transition.
HSBC is also developing more transition finance solutions to help decarbonize the most emissions-intensive sectors, while helping to maintain economic stability.
For centuries, the Philippines has enjoyed a lucrative trade legacy – one that HSBC has helped the country to develop for the past 145 years, and one that we remain committed to supporting.
HSBC set up its first office in Manila in 1875, when the country was already an established and thriving trade port known for its production of sugar, rice, hemp, coffee and coconut oil.
The Pearl of the Orient was teeming with opportunities and its abundant commodities were attracting merchants and traders from across the region and beyond.
The potential of this busy Asian hub was vast and the bank saw a role in financing and facilitating its future.
HSBC started by supporting the country's major agricultural industries and financed some of the earliest sugar and rice mills. It was also instrumental in the development of the country's first major transportation artery - the Manila–Dagupan Railway that opened in 1883 and was extended in 1906.
Over the years, the economy shifted toward manufacturing electronics for the global market, driven by the ever-rising commercial and consumer demand for computers, smartphones, digital devices, information and communication technology infrastructure, medical instruments, automotive components and solar technology.